The Holy Father wants to hear from you.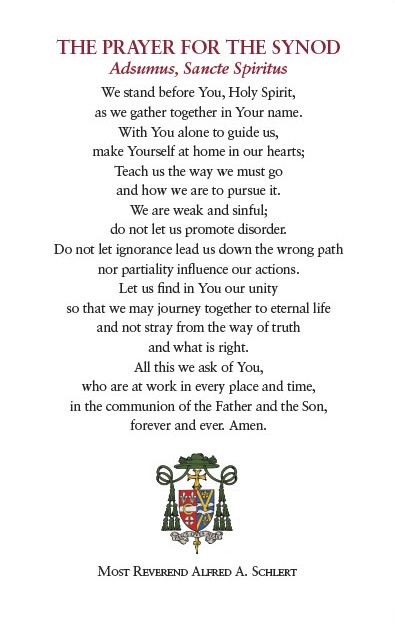 Pope Francis has announced a Synod of Bishops and called on each Bishop around the world to listen to members of their flock – including those who are marginalized or who have fallen away from the Church — and get their feedback on issues important to the Catholic Church today.
"The Holy Father wants to know how Catholics experience and express their faith in these challenging times," Bishop Schlert said. "The goal is to listen to all Catholics, wherever they find themselves in their faith journey or relationship to the Church, so that, under the guidance of the Holy Spirit, we may discern the best ways of addressing the challenges we face as a world and work together on a path of healing and unity through our Catholic faith." 
View the Vatican Synod website here.
In the Diocese of Allentown, the process will begin with an opening Mass at 2 p.m. Sunday, Oct. 17, at the Cathedral of St. Catharine of Siena in Allentown. Each diocese throughout the world will celebrate its opening Mass on that day.  You can view the opening Mass below and following along with the Mass program by clicking here.
For more information or to participate in the synod, please contact us at synod@allentowndiocese.org.
In the event someone discloses incidents of child abuse during a session/meeting, please report it to the State Childline at 1-800-932-0313 and follow the Diocese of Allentown procedures found at allentowndiocese.org/youthprotection.