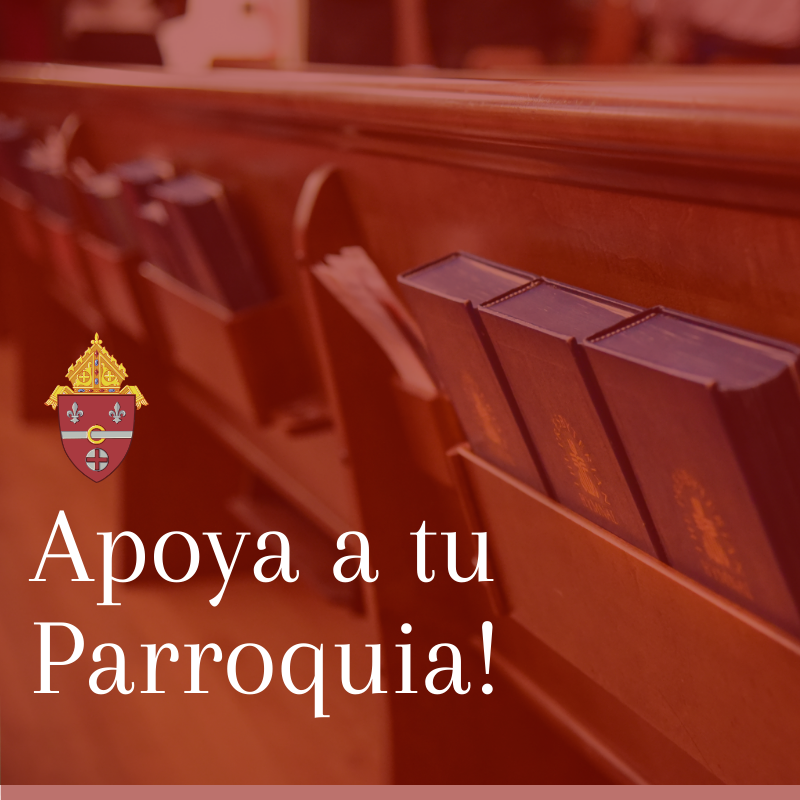 Queridos amigos;
Es raro que visite mi parroquia local sin pensar: "Aquí está la iglesia, y aquí está el campanario, abro las puertas y veo a toda la gente." Si visito mi parroquia hoy, puede ser tentador creer que no hay nadie adentro. Por supuesto, eso simplemente no es cierto.
Como todos sabemos, la iglesia no es solo un edificio, la parroquia no es un conjunto de bancas, más bien, es la comunidad la que nos permite a cada uno de nosotros y a nuestras familias compartir la presencia de Cristo y nuestra misión de llevar el evangelio en oración, celebración, servicio y fe. Hoy, las personas alrededor de la Diócesis de Allentown continúan viviendo y compartiendo la luz de Cristo que ilumina nuestras comunidades parroquiales. Aquí están algunos ejemplos:
En el condado de Schuylkill, los adolescentes de St. Teresa de Calcuta (ciudad de Mahanoy) y St. Richard (Barnesville) reorganizaron recientemente su Viacrucis en vivo para compartir en línea durante la Semana Santa.

Párrocos y sacerdotes como el padre Mongiello y el padre Esposito en St. Anne's (Bethlehem) están trabajando estrechamente con las escuelas parroquiales para mantener a los estudiantes comprometidos y entretenidos.

En la Parroquia St. Joseph of the Panther Valley (Summit Hill), el Padre Hoffa está ayudando a celebrar a los graduados de la enseñanza superior (high school) de Marian Catholic y dando la bienvenida a los nuevos estudiantes del primer año. También está modelando algunas de las máscaras faciales que le proporcionan los feligreses.

Familias de San Ignacio de Loyola (Sinking Springs), Santa Catalina de Siena (Reading), Nuestra Señora del Perpetuo Socorro (Bethelehem) y muchas otras están encontrando formas de acercarse más en la fe durante estos días en casa.
¡No nos equivoquemos! todos estamos ansiosos por regresar a la misa donde celebramos y compartimos la Presencia Real de Cristo en la Eucaristía. Sin embargo, incluso por separado, nuestra familia católica de fe continúa celebrando y compartiendo la luz de Cristo unos con otros.
Gracias por continuar apoyando a su parroquia con sus ofrendas semanales en el siguiente enlace.
Sinceramente,
Paul Acampora, Secretario
Administración y desarrollo
PD: Además de nuestro sitio del Ofertorio de la Parroquia Universal, puede enviar su sobre por correo o consultar el sitio web de su parroquia para conocer las opciones locales de donaciones en línea. ¡Nuevamente, muchas gracias!
Forma de Oferta Universal
Por favor llame o email si usted tiene cualesquiera preguntas en 800-831-4443 o stewardship@allentowndiocese.org.
window.bboxInit = function () { bbox.showForm('712c70af-7400-4de0-921c-f1d364d8a87e'); }; (function () { var e = document.createElement('script'); e.async = true; e.src = 'https://bbox.blackbaudhosting.com/webforms/bbox-min.js'; document.getElementsByTagName('head')[0].appendChild(e); } ());