Save the date!  Our next discernment weekend retreat will be November 12-14, 2021.  Register by November 5th!  
The weekend includes Mass and time with our Seminarians; time for prayer, adoration and reflection; sightseeing in Philadelphia with visits to several historical basilicas, shrine, and churches around the city.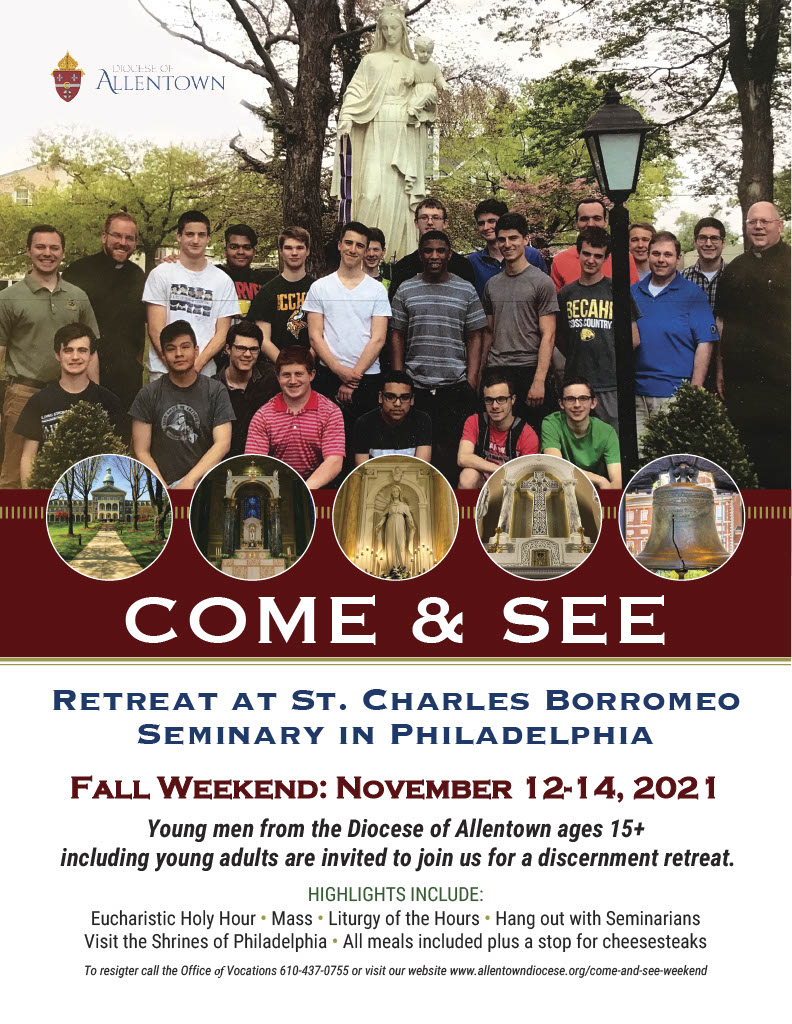 There will also be a "Come and See" retreat on March 11-13, 2022.
Any questions, please contact the Office for Vocations Promotion at 610-437-0755 or msearles@allentowndiocese.org.