It is our responsibility to pass on what, by God's grace, we ourselves have received.
-Pope Benedict XVI, Verbum Domini, 91
The following are a sampling of the types of outreach programs that are available to welcome back inactive Catholics.  These are non-threatening for those who are seeking.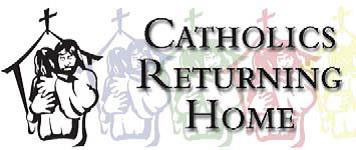 Catholics Returning Home is an RCIA-like process for reaching out and inviting inactive Catholics to return "home" to the Church and resume an active practice of their faith. It is conducted in a non-judgmental support-group format. However, a sequence of topics on the basics of Catholicism is covered during the six-week series so that attendees are updated. The process is both formational and informational.  http://www.catholicsreturninghome.org/Material.htm 
Sally Mews, PH: 520-350-9319, Email: ssmews@msn.com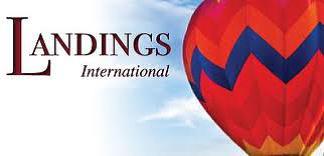 Landings, a Paulist program for welcoming returning Catholics, is a reconciliation process that helps faith communities welcome inactive Catholics who want to take another look at the Church. Landings trains compassionate lay people to reach out to those cut off from the Church for any number of reasons. Landings offers a safe place to tell one's story, discern a place in the Church, and find a way home.  Visit the Landings website http://landingsintl.org for more information.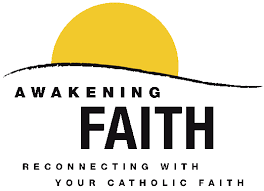 Awakening Faith: Reconnecting with Your Catholic Faith is a small group process that helps inactive Catholics return to the Church. The group meets once a week for six weeks of conversation and socializing. The conversations are based on short, easy-to-read essays about spirituality, Jesus, the Holy Spirit, God's mercy, the Mass, and the Church. The meetings foster reflection, prayer, and honest sharing in a setting of hospitality and acceptance.  For more information visit http://www.pemdc.org/programs/awakening-faith/
Catholics Come Home, Inc. is an independent, non-profit Catholic apostolate that creates effective and compassionate media messages and broadcasts them nationally and internationally, in order to inspire, educate and evangelize inactive Catholics and others, and invite them to live a deeper faith in Jesus Christ, in accord with the Magisterium of the Roman Catholic Church.  Visit their website for information on how to reach out to Catholics who are no longer practicing their faith. http://www.catholicscomehome.org/

ChristLife is a lay Catholic ministry established in 1995 in response to the Church's call to a new evangelization. They are an apostolate of the Archdiocese of Baltimore supported by Archbishop Lori. Their vision is to equip Catholics for the essential work of evangelization so that others might come to know personally the love of God through Jesus Christ, in the Holy Spirit, becoming his followers and members of the Church.   The ChristLife Evangelization process consists of three (3) parts:  Discovering Christ – A 7 week exploration of Jesus Christ, Following Christ – A 7 week journey of discipleship and Sharing Christ – A 7 week mission of Evangelization.   
Discovering Christ and Following Christ may be used as a tool to welcome back Catholics or to better form people who are already in the pew but yet do not have a personal relationship with Jesus Christ.  Sharing Christ teaches Catholics how to evangelize personally and as a parish community.  It follows Discovering Christ and Following Christ as the third part of ChristLife's evangelization series.  For more information visit their website at http://www.christlife.org/ .