IS GOD CALLING YOU TO SERVE HIM MORE CLOSELY? 
Do you desire to know what plan God has for you?

Do you have an inner longing to seek the Father's will and to do something extraordinary with your life?

Do you sense a call to the Priesthood of Jesus Christ?
If you have answered "yes" to any of these questions, God may be calling you to serve Him as a Priest.
Our Heavenly Father loves you and calls you to Holiness. This sacrificial love of the Father is poured out for you through His Son Jesus Christ. At this time, allow the Holy Spirit, who is Love, to guide you through quiet reflection and persistent prayer.
Search this site and find out how God's call to the Priesthood has been answered in other men's lives.
Open your heart courageously to the Father's Mission for your life. Do not be afraid.
Seek His Will. Answer His Call.
I am ready to learn more; what now?
_________________________________________________________________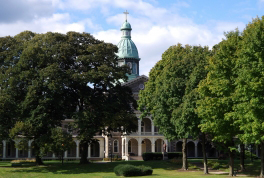 Discernment Retreats for men ages 15 and older:
Oct. 25-27, 2019
March 6-8, 2020
These weekends will be held at St. Charles Borromeo Seminary in Philadelphia, PA (www.scs.edu) and include prayerful time with the Holy Sacrifice of the Mass, Eucharistic Adoration, Liturgy of the Hours, and an opportunity to meet our seminarians.  High school, college, and young adult men are welcome to join us! Registration forms will be available soon!
_________________________________________________________________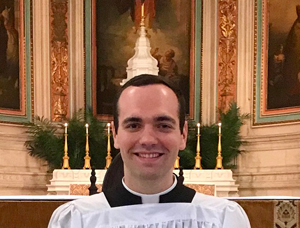 Diocesan seminarian Matthew Kuna posts in this interview with The Wall Street Journal's Bill McGurn on a wide range of topics, including: evangelization on social media, and how McGurn's identity as a Catholic influenced his work . 
Read it by clicking here.