As the universal Church prepares to conclude the Year of St. Joseph on December 8th, contemplation of the carpenter and foster father of Jesus provides an opportunity to reflect on the value and dignity of work. The stories featured in the Dignity of Work series represent personal reflections from members of the lay faithful engaged in various types of work, as a source of meaning and fulfillment in their lives.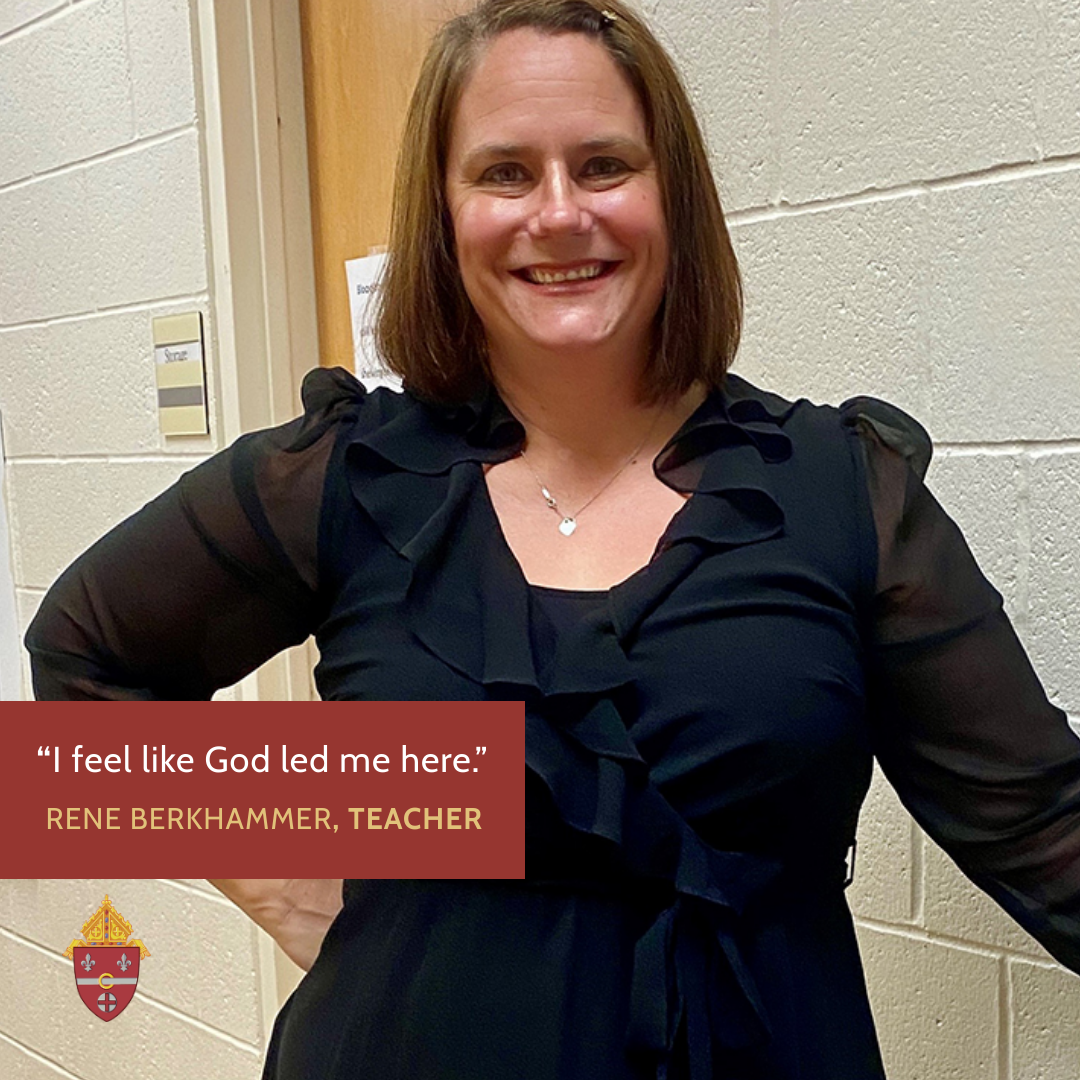 Rene Berkhammer has always had a passion for special education, and at the John Paul II Center for Special Learning in Reading, she is able to integrate her enthusiasm for teaching with her Catholic values.
In 2006, a friend who was considering the John Paul II Center for her son asked for Rene's opinion of the school. "I didn't even know the school existed," she recalled. At that time, Rene and her husband had recently bought a house and welcomed their first baby, and she thought she might stay home for a few years to raise children. She decided to visit the John Paul II Center so that she could offer feedback to her friend.
"As soon as I walked through the door, I felt a sense of peace and I knew I was supposed to be here." Shortly thereafter, Rene connected with the school's principal, Mary Adams, and was promptly hired. "I feel like God led me here," Rene reflected.
As a teacher in special education, Rene finds joy and meaning in equipping her students to thrive in society. At John Paul II, she builds programming and curriculum centered on life skills. "There is not one thing we do here that isn't vital and essential for these students to use in adult life," she said. Rene enjoys the collaboration between the three special learning centers in the Diocese of Allentown, allowing them to share best practices and build upon each other's progress.
"We have a beautiful program that has been built upon and is now at its pinnacle," she said. "People in the county look to us and want to know why we are so successful. When we set high standards, together we can rise to do amazing things."
Much of Rene's fulfillment in her work comes from helping her students to break through stereotypes and reach their full, God-given potential. "There are labels put on individuals with disabilities," she said. "But if people come here and see what we're capable of, it would change their perception."
Rene's goal is to help society move from tolerance to loving acceptance of persons with special needs. "It's about seeing an individual and not a disability," she said.
Though Rene's work does not end with the school bell, she finds deep value in devoting extra hours and being available to her students.
"It's living the mission and having the mission integrated into your life," she said. "The programs that I've built are my life's work. It's true, meaningful, important work that impacts people and can change perceptions. I wouldn't be able to do that anywhere else."