As the universal Church prepares to conclude the Year of St. Joseph on December 8th, contemplation of the carpenter and foster father of Jesus provides an opportunity to reflect on the value and dignity of work. The stories featured in the Dignity of Work series represent personal reflections from members of the lay faithful engaged in various types of work, as a source of meaning and fulfillment in their lives.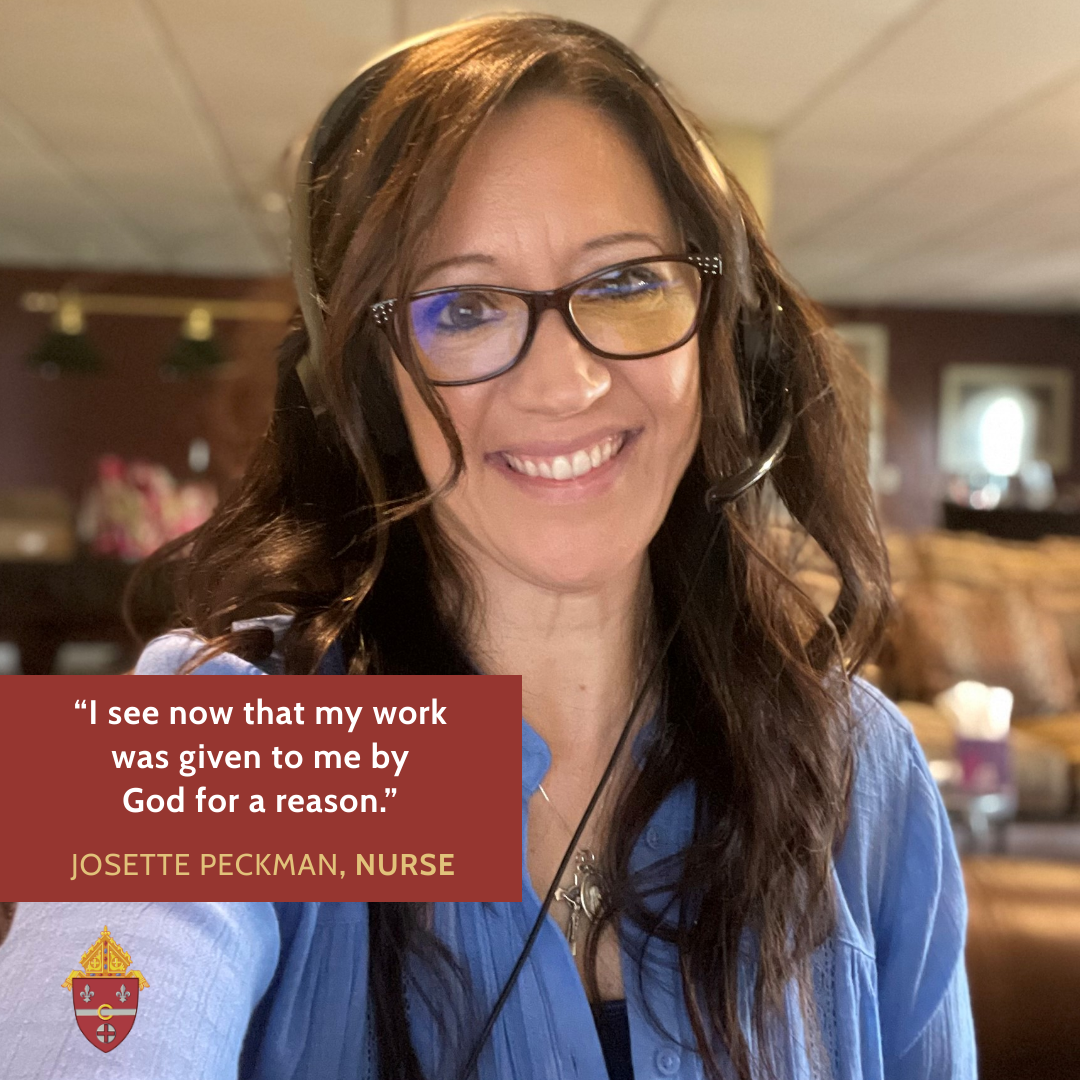 Josette Peckman knew from a young age that she wanted to pursue a career in nursing. "I said it for the first time at my Kindergarten graduation," she said. "God called me to it, and I was always aware of it."
Josette's desire to become a nurse was centered on a passion for helping people, especially during times of stress and fear. "My work has become a classroom for practicing the theological virtues and for remembering that God is in control of everything," she said.
While Josette is no stranger to the challenges of working in healthcare, she welcomes each struggle as an opportunity to love others more deeply.
"I've noticed that when I do a good job of loving someone at a moment when they're most vulnerable, it is definitely not in vain," she said. "When you allow them to give you whatever they are feeling in that moment, and you love them through it without taking it personally, they learn to trust you."
Many times, Josette has experienced patients apologizing to her for having been difficult, after she listened to them and treated them with kindness. "It is much more beneficial to be patient with someone than to lose your cool. It really breaks down walls."
When it comes to the meaning Josette finds in her profession, it all comes back to her Catholic faith, and she views her work as being deeply connected to her relationship with God. "In nursing, we were taught to address all aspects of the human being. The spiritual aspect is just as important as the physical, the mental, and the other parts."
"I used to see my work as segregated from my role as a Christian, or even as something that got in the way of it," she reflected. "I see now that my work was given to me by God for a reason, and I look to see where I fit into what God is doing in the lives of others."
Josette feels that her work in nursing has given her the place to practice virtue, and she has noticed growth in herself both personally and professionally.
"As long as you're inviting God in, no matter what work you do, you're going to grow."
Josette begins every day with prayer, and she attributes the joy she finds in her work to the grace she receives through the sacraments. "I love that we can have an encounter with Jesus every time we receive a sacrament, and that makes us stronger to go forth no matter what we do."
Do you have a call to your vocation you would like to share?  Email us at communications@allentowndiocese.org.