On Evangelization in the Modern World (Evangelii Nuntiandi) (Vatican)
Apostolic Exhortation of Pope Paul VI, (December 8, 1975)
There is no doubt that the effort to proclaim the Gospel to the people of today, who are buoyed up by hope but at the same time often oppressed by fear and distress, is a service rendered to the Christian community and also to the whole of humanity. Read more

Redemptoris Missio (Vatican)
Encyclical letter of Pope John Paul II, (March 25, 1987).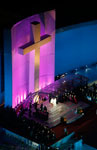 The mission of Christ the Redeemer, which is  entrusted to the Church, is still very far from  completion. As the second millennium after Christ's  coming draws to an end, an overall view of the  human race shows that this mission is still only  beginning and that we must commit ourselves  wholeheartedly to its service. It is the Spirit who impels us to proclaim the great works of God: "For if I preach the Gospel, that gives me no ground for boasting. For necessity is laid upon me. Woe to me if I do not preach the Gospel!" (1 Cor 9: 16) Read more
On the Vocation and Mission of the Lay Faithful in the Church and in the World (Christifideles Laici) (Vatican)
Post-Synodal Apostolic Exhortation of Pope John Paul II, (December 30, 1988).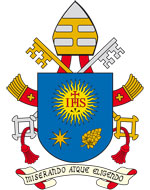 THE LAY MEMBERS of Christ's Faithful People (Christifideles Laici), whose "Vocation and Mission in the Church and in the World Twenty Years after the Second Vatican Council" was the topic of the 1987 Synod of Bishops, are those who form that part of the People of God which might be likened to the labourers in the vineyard mentioned in Matthew's Gospel.  Read more

The Church in America (Ecclesia in America) (Vatican)
Post-Synodal Apostolic Exhortation of John Paul II, (January 22, 1999).
Rejoicing in the faith received and praising Christ for this immense gift, the Church in America has recently celebrated the fifth centenary of the first preaching of the Gospel on its soil. The commemoration made all American Catholics more deeply aware of Christ's desire to meet the inhabitants of the so-called New World so that, gathering them into his Church, he might be present in the continent's history. The evangelization of America is not only a gift from the Lord; it is also a source of new responsibilities.  Read more

Go and Make Disciples, A National Plan and Strategy for Catholic Evangelization in the United States (USCCB)
United States Conference of Catholic Bishops, the Committee on Evangelization, November 18,1992.
We present to you, our Catholic sisters and brothers, this plan and strategy of evangelization because the fire of Jesus burns even today. We, your brothers and your bishops, profess our faith in Christ Jesus, in the revelation that he is in the kingdom that he proclaimed, and in the Church that he founded. We proclaim that, through our faith, the stories of Christ continue and that our lives are part of the story of salvation. Read more

Disciples Called to Witness (USCCB)
How often do we fail to realize that we are called to be Christ's witnesses to the world? How often do we reach out to our missing brothers and sisters by inviting them to join us at Mass or by asking why they no longer feel welcomed at Church? Did you know that through our baptism, we are called to proclaim the Good News to all people, everywhere and at all times.  Read More

Rediscovering the Faith (USCCB)
The Church wants you to know that you are a child of God, called by name, precious in his eyes and loved by him (Is. 43:1,4). The Church also wants you to know that you are missed. When one member of the Body of Christ suffers, the entire Body of the Church suffers. Read More

Cardinal Dolan's 7-Point Evangelization Plan (Catholic News Service)
We hail the teaching of the Second Vatican Council,  especially found in Lumen  Gentium, Gaudium et  Spes, and Ad Gentes, that refines the Church's  understanding of her evangelical duty, defining the  entire Church as missionary,  that all  Christians, by  reason of baptism, confirmation, and Eucharist, are  evangelizers.  Read More

Synod of Bishops on the New Evangelization (Vatican)
In proclaiming and transmitting the faith, the Church imitates God who communicates himself through the gift of his Son to humanity, who lives in Trinitarian communion and who pours out the Holy Spirit so as to carry on a dialogue with humanity. So that evangelization might mirror this divine communication, the Church must allow herself to be formed by the Spirit and make herself configured to Christ crucified, who reveals to the world the features of God's love and communion. Read More