As the universal Church prepares to conclude the Year of St. Joseph on December 8th, contemplation of the carpenter and foster father of Jesus provides an opportunity to reflect on the value and dignity of work. The stories featured in the Dignity of Work series represent personal reflections from members of the lay faithful engaged in various types of work, as a source of meaning and fulfillment in their lives.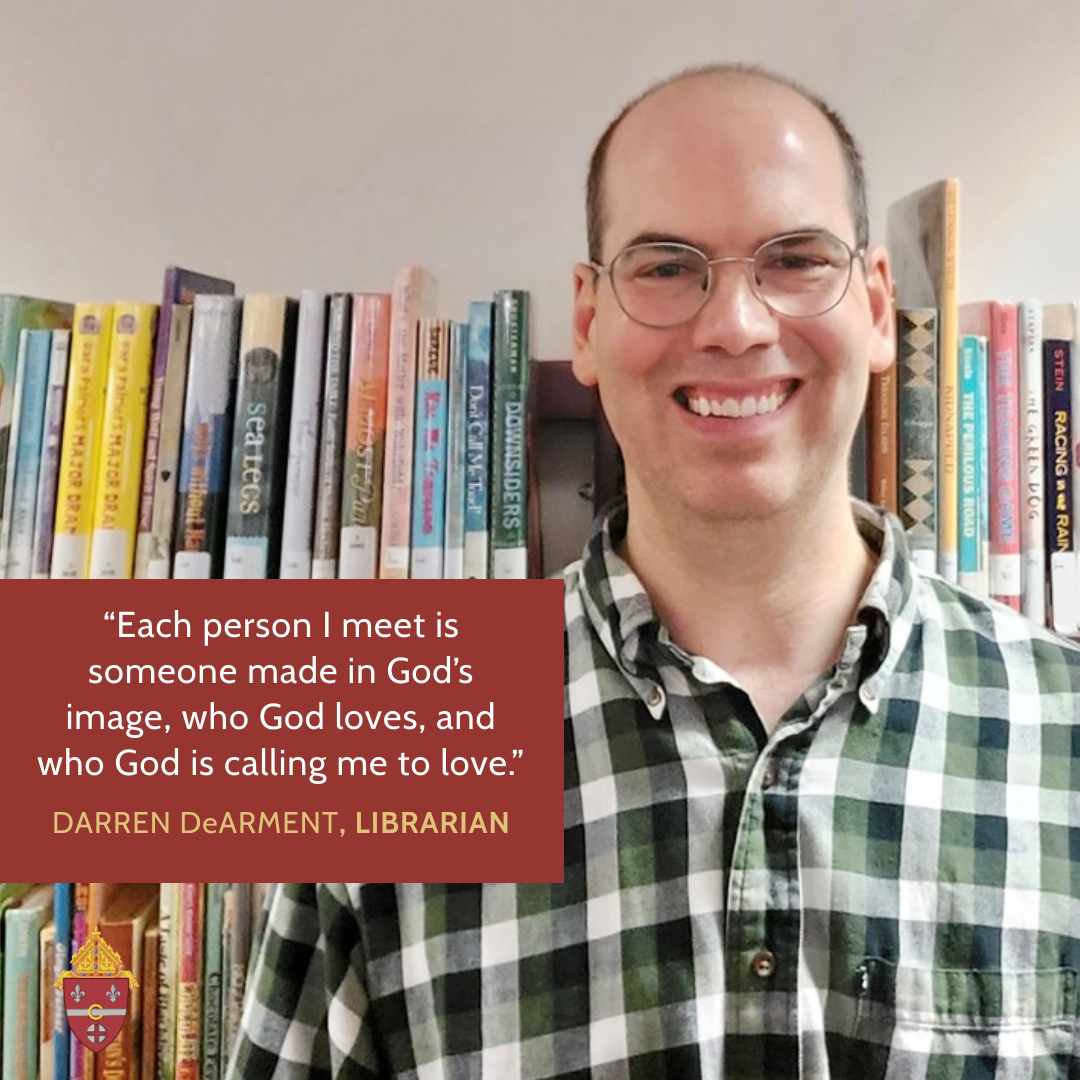 Darren DeArment first discovered his love of reading at age six, when his father would read The Hobbit to him. Now, he spends his days sharing literature with youth of all ages as the Children's Librarian at the Pottsville Free Public Library.
"I wanted to give the gift of reading to children, to help them find that one book that would set them on a path to discover a new world that you can only find through books," he said.
Darren has always found fulfillment in interacting with children, and he spent the first part of his career working at a daycare program in his hometown of Pittsburgh. After years of education and student teaching, he felt drawn toward becoming a librarian because of the rapport it would allow him to build with children and families. "I knew that I wanted to work with children, and that I wanted to work with books," he shared.
While he enjoys many aspects of his work, Darren particularly finds meaning in running programs for teenagers and being a mentor for them as they transition from childhood to adulthood.
"No matter where they are coming from, they can come to programs at the library to be with friends, to make new friends, and to have an adult in their life who cares about them and accepts them as they are," he said. "The library is a place where they can hang out, be at home, and be themselves."
Darren feels that his role at the library enables him to reach children and teens and have an impact on their lives. "The first time they get their library card, I get to be the first contact with them and give them their first experience of coming to the library," he said.
"It's setting them on the path to be lifelong readers. The library can be a refuge where they feel welcome."
Darren's Catholic faith also plays a significant role in his work. "It's about bringing the presence of Christ to each interaction, whether the interaction is a one-time encounter, or whether it is with someone who regularly attends a program over a period of months," he said.
This also means praying for the youth and families that Darren meets at the library, which is a commitment he takes very seriously.
"They can tell whether you care about them, and they can tell whether they matter to you," he reflected. "Each person I meet is someone made in God's image, who God loves, and who God is calling me to love."