As the universal Church prepares to conclude the Year of St. Joseph on December 8th, contemplation of the carpenter and foster father of Jesus provides an opportunity to reflect on the value and dignity of work. The stories featured in the Dignity of Work series represent personal reflections from members of the lay faithful engaged in various types of work, as a source of meaning and fulfillment in their lives.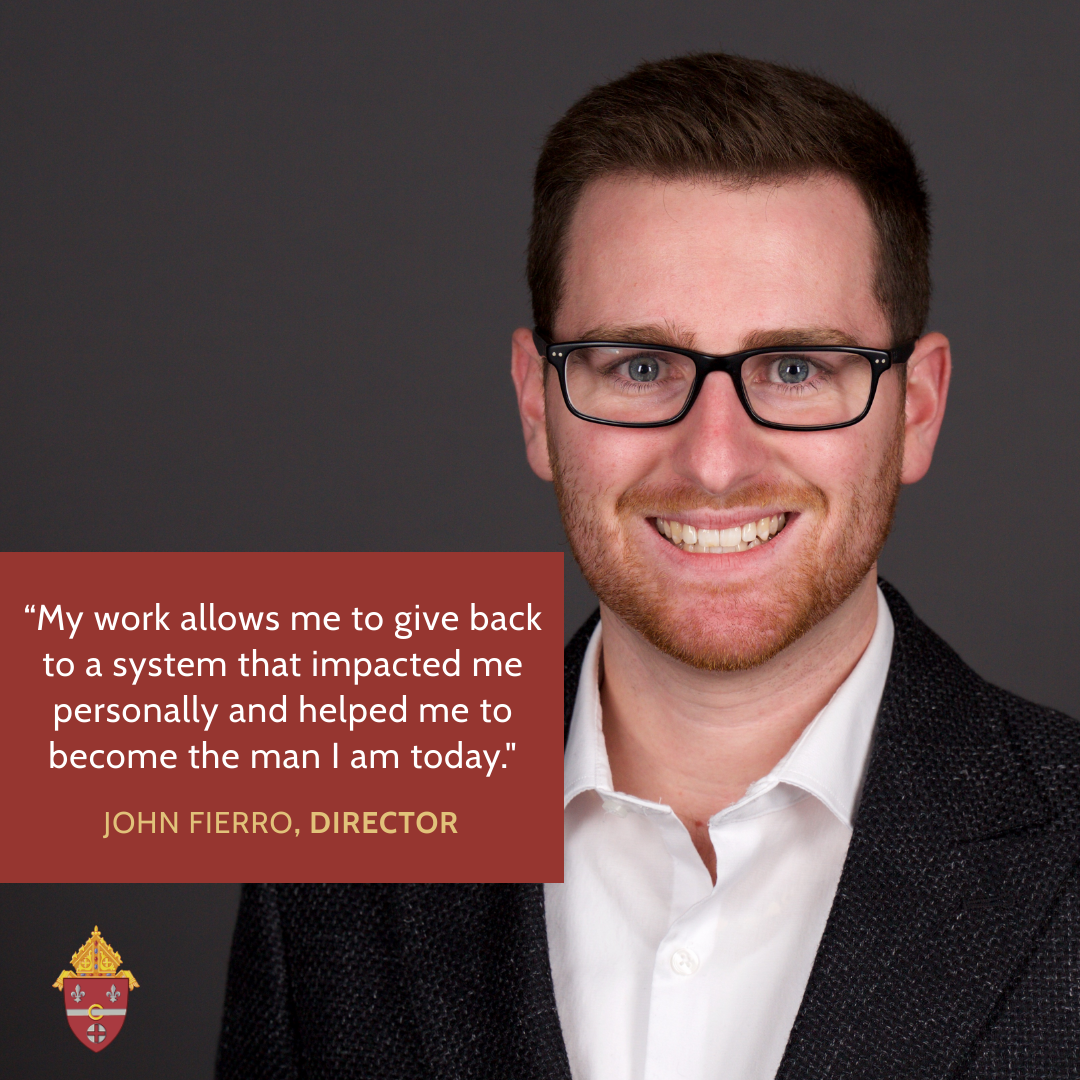 As a Catholic school graduate, John Fierro finds meaning in his work as the Director of Scholarships for the Diocese of Allentown because it allows him to give back to families and enable them to receive a Catholic education.
 "As someone who received a scholarship for Catholic education, my work allows me to give back to a system that impacted me personally and helped me to become the man I am today," he said. "The work that I do enables families to give their children a Catholic education that changes lives and forms souls."
The meaning John finds in his work comes to him in a variety of ways. "Sometimes it's being able to offer an emergency scholarship for someone who has suffered loss or illness, and sometimes it's getting a card in the mail from someone saying we made their Catholic school dreams come true."
John's interactions with the families who receive scholarships have been an inspiration to him in his work. "It opens my eyes to the sacrifices that people make to offer a better life for their family, and it shows me the lengths a parent is willing to go to help their children, who they love more than anything else in the world."
Last year alone, more than 1,500 families were supported through scholarships for Catholic education. "It's a community impact that is made by the donors and by the people who participate."
While John finds significant meaning through the families helped by the scholarships his program provides, he also spoke of the value he finds in his relationships with colleagues.
 "I know that I'm developing skills that I wouldn't have learned elsewhere," he reflected. "That's a testament to the people I've worked for, and also to an organization that encourages me to grow."
John's work inspires him to find ways to impact the greatest possible number of people even when resources are limited. He also feels that his Catholic faith and the values instilled in him through his own Catholic education are deeply connected to his professional contributions.
"It's about treating everyone the way you want to be treated, and working with a community to help fund their Catholic education."