"Come Follow Me"
Speakers: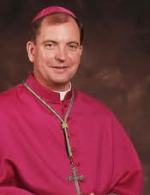 Bishop Barres was born on September 20, 1960, and is a native of Larchmont, New York. His parents, Oliver (a native of Bethlehem, PA) and Marjorie (Catchpole) Barres, were Protestant ministers who met each other at the Yale Divinity School, and subsequently converted to Catholicism, entering the Catholic Church in 1955. The story of their conversion is told in Oliver Barres' book, One Shepherd, One Flock, published by Sheed and Ward in 1955 and again in 2000 by Catholic Answers (with forewords by Avery Cardinal Dulles and Fr. Benedict Groeschel). Bishop Barres is the fifth of six children and has seven nephews and four nieces.
Bishop Barres is a graduate of Princeton University (BA in English Literature), where he played three years of junior varsity basketball during the Coach Peter Carril era, and the New York University Graduate School of Business Administration (MBA in Management). His theological education includes an STB and an STL in Systematic Theology from the Catholic University of America (where he received seminary formation at Theological College), and a JCL in Canon Law and an STD in Spiritual theology from the Pontifical University of the Holy Cross in Rome.
Bishop Barres was baptized by Bishop Fulton Sheen in 1960 while his father was working for the Bishop at the Propagation of the Faith in New York City. He was ordained a priest of the Diocese of Wilmington on October 21, 1989, by Bishop Robert Mulvee. He began his priesthood as an associate pastor at churches in Newark and Wilmington. After further study in Rome he served as Vice-Chancellor and then Chancellor of the Wilmington Diocese.
Pope John Paul II named him a "Chaplain to His Holiness" in July 2000 with the title of "Monsignor." Pope Benedict XVI named him a "Prelate of Honor" in November 2005.
Bishop Barres was ordained a Bishop and installed as the fourth Bishop of Allentown by His Eminence, Justin Cardinal Rigali, Archbishop of Philadelphia at the Cathedral of Saint Catharine of Siena in Allentown on July 30, 2009.
He was the first priest ever ordained a bishop within the Diocese of Allentown.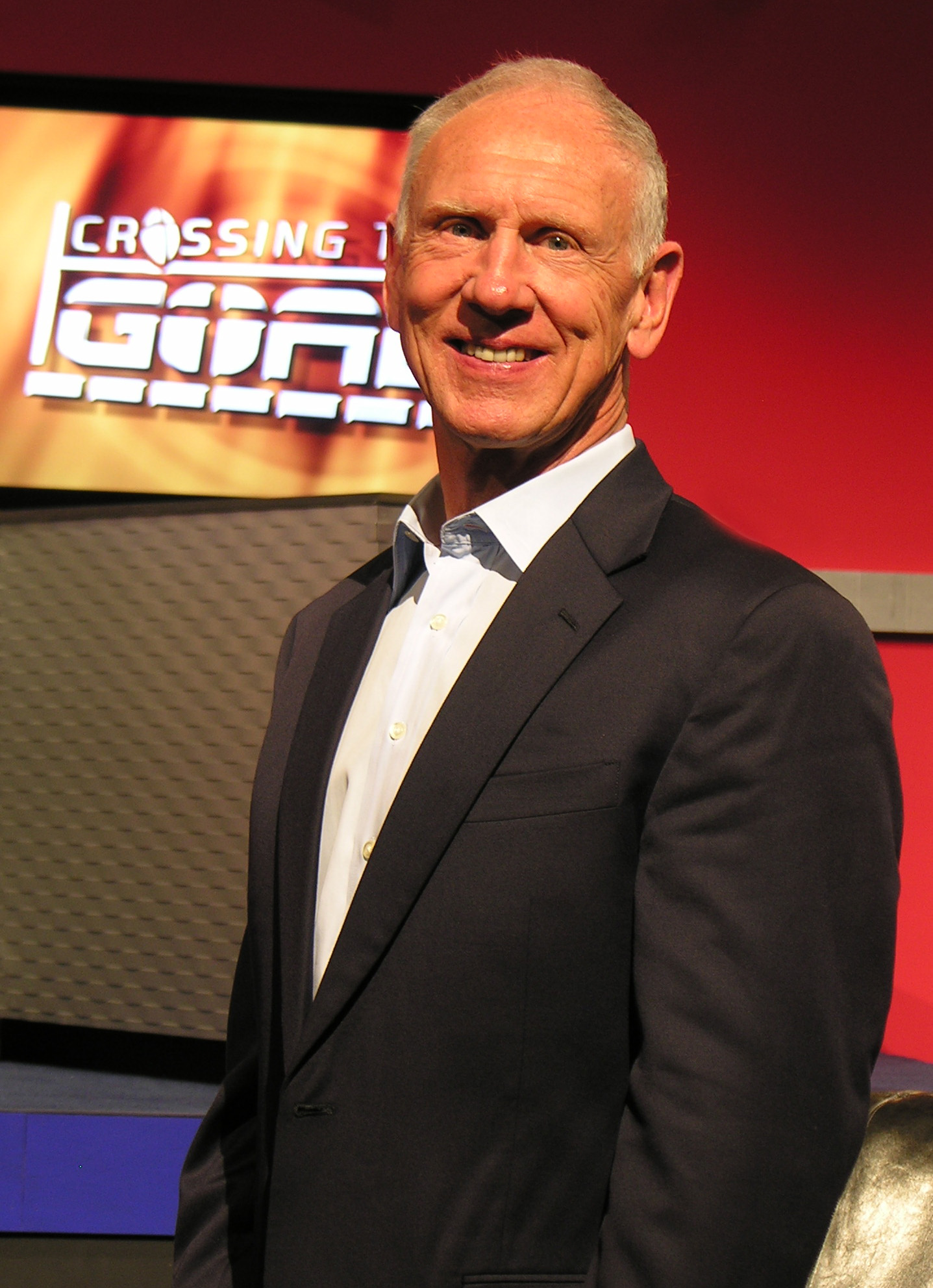 Danny Abramowicz is presently involved in full-time work with Crossing the Goal ministries, which is an evangelization outreach to Catholic men nationally. Crossing the Goal ministry utilizes TV, internet technology, conferences, and leadership training seminars to accomplish its goal. He also had a long history with the NFL as a player, coach and broadcaster.
Danny was born in Steubenville, Ohio. He attended Xavier University in Cincinnati, Ohio and graduated with a Bachelor of Science Degree in 1967. Xavier University has presented Danny with the two most prestigious awards bestowed on a student athlete – Legion of Honor and Hall of Fame.
In 1967, Danny was drafted in the 17th and last round by the New Orleans Saints. Danny's NFL career spanned eight seasons. Some of his accomplishments include the NFL's leading receiver and All-Pro in 1969. Danny was voted to the Saints Silver Anniversary Team. Danny is a member of the following Halls of Fame: Louisiana, Saints, Sugar Bowl, Sports Faith, and National Polish.
Currently, Danny is active serving on the Board of Directors of EWTN, Crossing the Goal and the Donum Dei Foundation. Also, he serves in an advisory capacity to the Board of Directors of National Fellowship of Catholic Men and serves as a co-chair for Franciscan University of Steubenville Capital Drive for Athletics. Danny travels throughout the United States speaking at Catholic men's conferences.
He has produced the TV Series "Crossing the Goal" on EWTN and authored a book entitled titled "Spiritual Workout of a Former Saint".
He and his wife Claudia have been married for 44 years and have three children and four grandsons.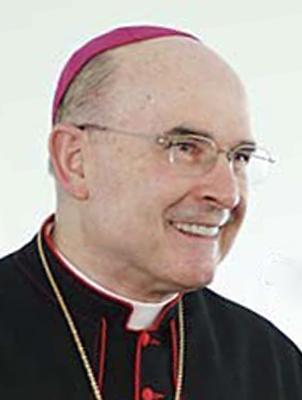 Bishop Edward Cullen was born and grew up in Yedon. At West Catholic High School, the future bishop excelled in athletics—especially football and track. After high school the future prelate was an engineering student at Drexel Institute of Technology before he entered St. Charles Borromeo Seminary in Philadelphia to prepare for the priesthood.
He was ordained a priest in 1962 and served as an assistant pastor in Philadelphia then assistant director of Catholic Social Services (CSS) 1983, and was director 1983-88.
In 1988 he was appointed vicar for administration and vicar general for the Archdiocese of Philadelphia. He was consecrated auxiliary bishop of Philadelphia in 1994. In 1997, the Holy Father appointed Bishop Cullen as Bishop of the Allentown Diocese.
Bishop Cullen reorganized diocesan administration and launched a spiritual initiative called Renew 2000, a diocesan-wide, parish level program in keeping with Pope John Paul II's call for new evangelization in the church.
In 2003, Bishop Cullen launched a capital campaign called "Strengthening our Future in Faith." The people of the Diocese pledged almost $54 million to the campaign.
In 2005 Bishop Cullen convoked the Second Synod of the Diocese of Allentown. The Pope accepted Bishop Cullen's resignation on May 27, 2009. He continues to live in the diocese and is active on several boards and administers the Sacrament of Confirmation at many parishes.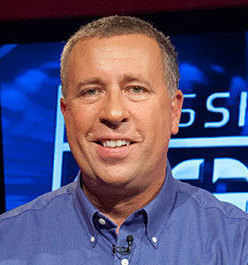 Curtis Martin is the Founder and CEO of FOCUS, the Fellowship of Catholic University Students, one of the fastest growing movements in the Catholic Church. In reflecting on the work of FOCUS, Timothy Cardinal Dolan stated, "If you're looking for hope, look to FOCUS."
FOCUS established its pilot program in January 1998 at Benedictine College in Atchison, Kansas, with two staff members and 24 students. Curtis met with Pope John Paul II in 1998, and shared the vision of FOCUS with him. The Pope's words to Curtis were, "Be soldiers." At the invitation of Archbishop Charles J. Chaput, former Archbishop of Denver, a FOCUS program was established in the Fall of 1998 at the University of Northern Colorado, Greeley. Archbishop Chaput has said, "No one does a more dynamic job of reaching college students for Christ than FOCUS."
Whether he is on college campuses or television, at conferences or working with corporate America, Curtis is an award-winning and proven dynamic speaker who has the ability to help his audience discover a vision for life.
In 2011, Pope Benedict XVI appointed Curtis as a Consulter to the Pontifical Council of the New Evangelization. He holds a Master's degree in Theology, is the author of the best-selling book Made for More, and co-hosts the ground-breaking show on EWTN, Crossing the Goal.
In 2004, Curtis and his wife, Michaelann, were awarded the Benemerenti Medal by Pope John Paul II for their outstanding service to the Church. Curtis and Michaelann live in Westminster, CO. They are blessed by God with nine children.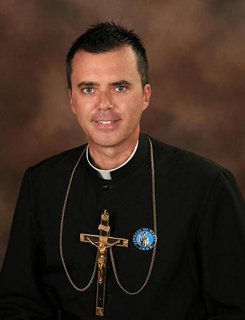 Fr. Wade L. J. Menezes, CPM is a member of the Fathers of Mercy, a missionary preaching Religious Congregation based in Auburn, Kentucky. Ordained a priest in 2000, he received his Bachelor of Arts Degree in Catholic Thought from the Oratory of St. Philip Neri in Toronto, Canada and his dual Master of Arts and Master of Divinity Degrees in Theology from Holy Apostles Seminary in Cromwell, Connecticut. His secular college degrees are in
journalism and communications.
Fr Wade is currently the Assistant General and has served as the Director of Vocations and Director of Seminarians for the Fathers of Mercy. Fr. Wade has also served as the Chaplain-in-Residence at the Shrine of the Most Blessed Sacrament of Our Lady of the Angels Monastery in Hanceville, Alabama. Both the Monastery and Shrine are affiliated with EWTN, the Eternal Word Television Network.
Fr. Wade has been a contributing writer for The National Catholic Register, Our Sunday Visitor, Catholic Twin Circle, Catholic Faith and Family, The Wanderer, Pastoral Life, The Catholic Faith, Lay Witness and Christian Ranchman publications. Fr. Wade has also been a guest on various episodes of EWTN's "Mother Angelica Live" and "Life on the Rock".
He has also hosted several televised series for EWTN, which have covered such topics as the necessity of the spiritual life, the Four Last Things, the Ten Commandments of Catholic Family Life, and the Gospel of Life vs. the Culture of Death. He is also host of the EWTN segment series, The Crux of the Matter. His many theological and doctrinal presentations have been featured on EWTN Radio, Ave Maria Radio, Guadalupe Radio Network, Covenant Network Radio, Catholic Broadcasting Northwest, and Voice of Virtue International.