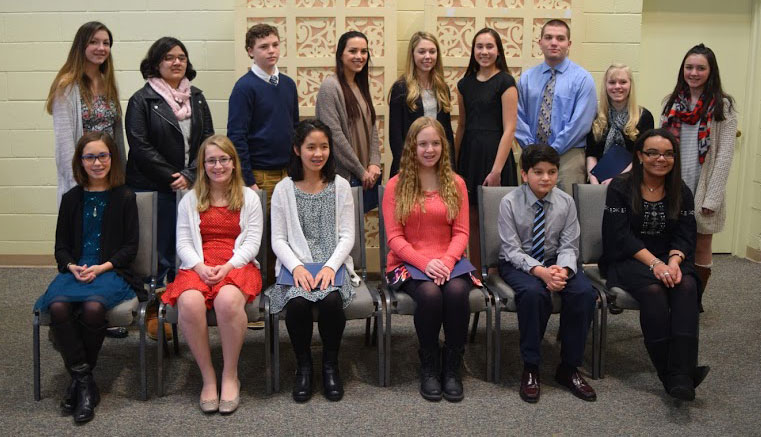 The Stand Up for Life Essay Contest is jointly sponsored by the Knights of Columbus and the Diocese of Allentown's Office of Pro-Life Activities and Social Concerns.
The contest is a voluntary contest open to all students in grades seven through twelve in public and private schools in the Allentown Diocese, as well as homeschooled students at those grade levels.
This year's Senior Division Theme is "Personal Choice, My Body, My Right".
This year's Junior Division Theme is "Every Life Cherished.Chosen.Sent".
Four winners will be chosen in each deanery, a first and second place winner in each division.  From these deanery winners, the top four essays will be chosen and the winners awarded the following prizes:
Junior Division (Grades 7 and 8)
1st  prize $125
2nd prize $75
Senior Division (Grades 9 through 12)
1st  prize $200
2nd prize $100
Under Resources on this page, you will find more information about the Themes for each division and more contest details, as well as the essay cover page to be used for each submission and the list of Deanery Coordinators.  These PDFs may be printed on your printer for easy reading and use.
Stand Up for Life Essay Contest Banquet
The winner of this year's Essay Contest will be announced at the banquet which will be held on Sunday, January 13, 2019, beginning at Noon in the Parish Hall of St. Francis of Assisi Parish, Allentown (1046 W. Cedar Street). The buffet lunch costs $10 per person; please register by contacting (610) 289-8900.