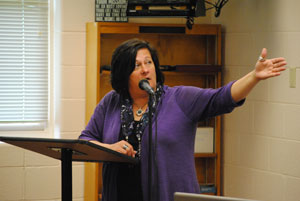 Pastors of each parish in the Diocese name an advocate for persons with disabilities. Currently 50 parishes and over 59 volunteer advocates help promote the active involvement of persons with disabilities in the life of the parish. 
The Diocese provides support, training and materials for the parish advocates. Materials include 
information on disabilities, strategies for identification and inclusion, and ways to make parishes accessible. We also maintain a resource library with books, videos and DVDs 
on topics including Disability Awareness, Liturgical and Sacramental Resources, Sign Language, Teacher/Parent Resources and Specific Syndromes.