Encounter Mercy & Truth
Click here to read the AD Times article about the event!
Speakers: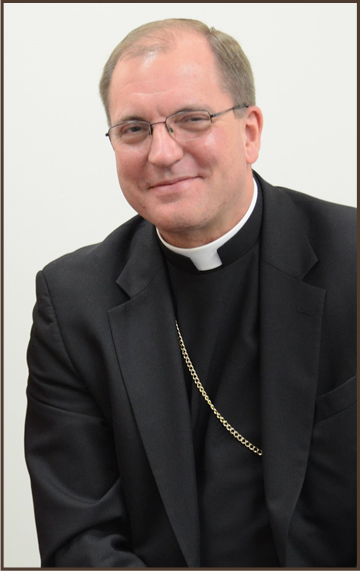 Bishop Barres was born on September 20, 1960, and is a native of Larchmont, New York. His parents, Oliver (a native of Bethlehem, PA) and Marjorie (Catchpole) Barres, were Protestant ministers who met each other at the Yale Divinity School, and subsequently converted to Catholicism, entering the Catholic Church in 1955. The story of their conversion is told in Oliver Barres' book, One Shepherd, One Flock, published by Sheed and Ward in 1955 and again in 2000 by Catholic Answers (with forewords by Avery Cardinal Dulles and Fr. Benedict Groeschel). Bishop Barres is the fifth of six children and has seven nephews and four nieces.
Bishop Barres is a graduate of Princeton University (BA in English Literature), where he played three years of junior varsity basketball during the Coach Peter Carril era, and the New York University Graduate School of Business Administration (MBA in Management). His theological education includes an STB and an STL in Systematic Theology from the Catholic University of America (where he received seminary formation at Theological College), and a JCL in Canon Law and an STD in Spiritual theology from the Pontifical University of the Holy Cross in Rome.
Bishop Barres was baptized by Bishop Fulton Sheen in 1960 while his father was working for the Bishop at the Propagation of the Faith in New York City. He was ordained a priest of the Diocese of Wilmington on October 21, 1989, by Bishop Robert Mulvee. He began his priesthood as an associate pastor at churches in Newark and Wilmington. After further study in Rome he served as Vice-Chancellor and then Chancellor of the Wilmington Diocese.
Pope John Paul II named him a "Chaplain to His Holiness" in July 2000 with the title of "Monsignor." Pope Benedict XVI named him a "Prelate of Honor" in November 2005.
Bishop Barres was ordained a Bishop and installed as the fourth Bishop of Allentown by His Eminence, Justin Cardinal Rigali, Archbishop of Philadelphia at the Cathedral of Saint Catharine of Siena in Allentown on July 30, 2009.
He was the first priest ever ordained a bishop within the Diocese of Allentown.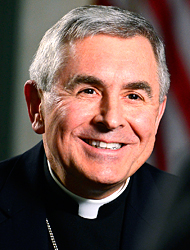 Bishop Ronald Gainer was appointed Bishop of Harrisburg by his Holiness Pope Francis and was installed on March 19, 2014.
Born in Pottsville, he completed studies at St. Charles Borromeo Seminary in Philadelphia, earning a Master of Divinity degree, summa cum laude and he was ordained a priest for the Diocese of Allentown on May 19, 1973. Bishop Gainer earned a licentiate degree in Canon Law and a diploma in Latin Letter from the Pontifical Gregorian University in Rome in 1986.
For much of his priesthood, Bishop Gainer served in parish, campus ministry, marriage and family, and tribunal positions. As Secretary of Catholic Life and Evangelization for the Diocese of Allentown he supervised 14 diocesan offices and the promotion of the works of spiritual renewal and evangelization. He was consecrated and installed as Bishop of Lexington, KY on February 22, 2003.
Bishop Gainer currently serves as President of the Pennsylvania Catholic Conference. On the national level, Bishop Gainer is a member of the United States Conference of Catholic Bishops (USCCB) where he serves as a regional representative to the USCCB Committee for the Protection of Children and Young People, and liaison with the North American Forum on the Catechumenate. He is also on the Board of Directors of: Saint Charles Borromeo Seminary, Cross Catholic Outreach and Holy Family Radio.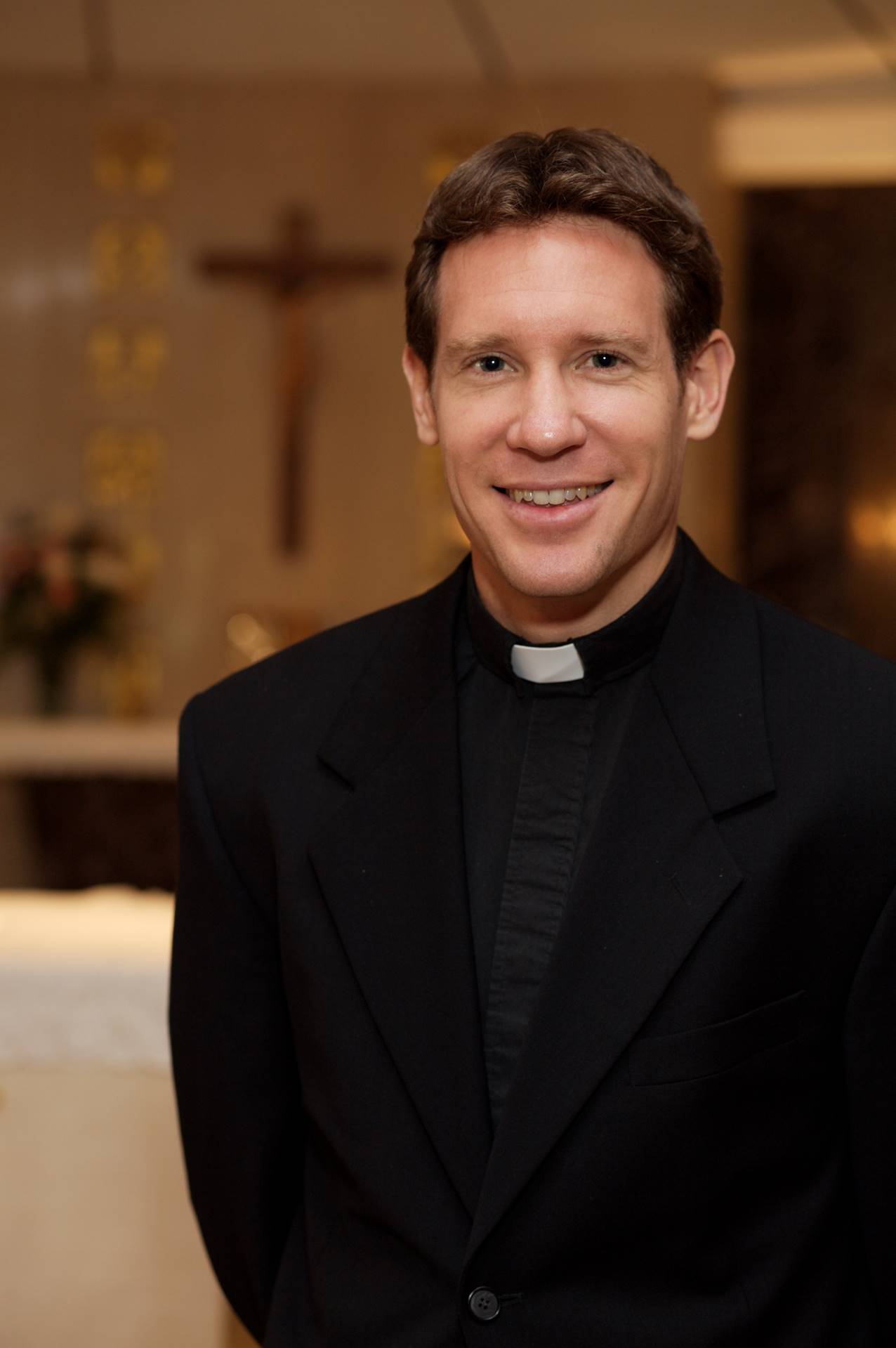 Father Michael Gaitley, MIC is a member of the Congregation of Marian Fathers of the Immaculate Conception. He was born in Los Angeles. Father Michael holds a Masters Degree in Theology from St. John Seminary in Massachusetts, and a Licentiate Degree in Spiritual Theology from the Dominican House of Studies in Washington, D.C.. Father was ordained to the priesthood Saturday, October 16, 2010. After his ordination to the priesthood, Fr. Michael succeeded Fr. Seraphim Michalenko, MIC, as the director of the Association of Marian Helpers, a spiritual benefit society with more than 1,000,000 members. As director, he has launched a new pastoral initiative called Hearts Afire: Parish-based Programs for the New Evangelization (HAPP). He is also the author of the best-selling Marian Press books, Consoling the Heart of Jesus, 33 Days to Morning Glory, The 'One Thing Is Three, You Did It To Me, The Second Greatest Story Ever Told, Divine Mercy Image Explained, and Divine Mercy Explained.
He frequently appears on EWTN and preaches retreats throughout the country on topics such as Divine Mercy, Consoling Spirituality, and Marian Consecration. When he is not preaching missions and retreats, Fr. Michael lives and works on Eden Hill in Stockbridge, Mass., home of the National Shrine of The Divine Mercy.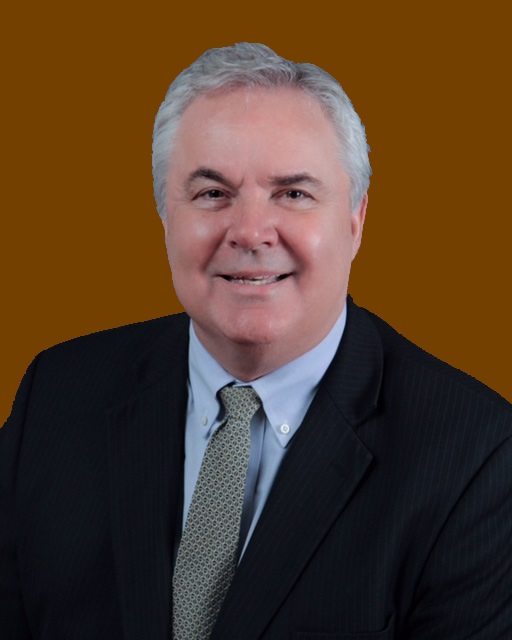 Marcus Grodi is a native of Ohio, Marcus Grodi received his BS degree from Case Institute of Technology in Polymer Engineering and worked for six years as an engineer. During this time, he was involved in a variety of Protestant ministries. He then received his Master of Divinity Degree from Gordon-Conwell Theological Seminary and was ordained to Protestant pastoral ministry.
During more than fifteen years of youth, young adult, and pastoral ministry, his main emphasis was church and lay spiritual renewal. Marcus, his wife Marilyn, and their two older sons, JonMarc and Peter, were received into the Catholic Church on December 20, 1992. Their third son, Richard, entered through baptism.
Marcus now serves as the Founder/President of The Coming Home Network International, a non-profit, Catholic, lay apostolate aimed at helping Christians, explore the Catholic Church. He also hosts The Journey Home, a weekly live television program, and Deep In Scripture, a radio program, both on EWTN.
He is the author of Thoughts for the Journey Home, What Must I Do to Be Saved?, novels How Firm a Foundation and Pillar and Bulwark, and the editor/author of Journeys Home and Journeys Home II. He has taught courses in catechetics, youth ministry, leadership, and theology at Franciscan University of Steubenville and the Pontifical College Josephinum. He has written regular articles for several Catholic publications.