Fanning the Flame of Faith
Speakers: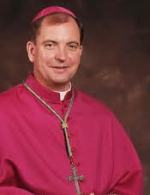 Bishop Barres was born on September 20, 1960, and is a native of Larchmont, New York. His parents, Oliver (a native of Bethlehem, PA) and Marjorie (Catchpole) Barres, were Protestant ministers who met each other at the Yale Divinity School, and subsequently converted to Catholicism, entering the Catholic Church in 1955. The story of their conversion is told in Oliver Barres' book, One Shepherd, One Flock, published by Sheed and Ward in 1955 and again in 2000 by Catholic Answers (with forewords by Avery Cardinal Dulles and Fr. Benedict Groeschel). Bishop Barres is the fifth of six children and has seven nephews and four nieces.
Bishop Barres is a graduate of Princeton University (BA in English Literature), where he played three years of junior varsity basketball during the Coach Peter Carril era, and the New York University Graduate School of Business Administration (MBA in Management). His theological education includes an STB and an STL in Systematic Theology from the Catholic University of America (where he received seminary formation at Theological College), and a JCL in Canon Law and an STD in Spiritual theology from the Pontifical University of the Holy Cross in Rome.
Bishop Barres was baptized by Bishop Fulton Sheen in 1960 while his father was working for the Bishop at the Propagation of the Faith in New York City. He was ordained a priest of the Diocese of Wilmington on October 21, 1989, by Bishop Robert Mulvee. He began his priesthood as an associate pastor at churches in Newark and Wilmington. After further study in Rome he served as Vice-Chancellor and then Chancellor of the Wilmington Diocese.
Pope John Paul II named him a "Chaplain to His Holiness" in July 2000 with the title of "Monsignor." Pope Benedict XVI named him a "Prelate of Honor" in November 2005.
Bishop Barres was ordained a Bishop and installed as the fourth Bishop of Allentown by His Eminence, Justin Cardinal Rigali, Archbishop of Philadelphia at the Cathedral of Saint Catharine of Siena in Allentown on July 30, 2009.
He was the first priest ever ordained a bishop within the Diocese of Allentown.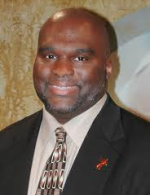 Deacon Harold Burke-Sivers is a powerful and passionate
evangelist and preacher. He is the Founder and Director of Servant Enterprises, Inc., a Christian evangelization and apologetics
organization dedicated to the dissemination and promotion of
Catholic values, principles, and teaching in complete faithfulness and total submission to Holy Scripture, Sacred Tradition, and the
Magisterium.
As one of the most sought-after speakers in the Church today, Deacon Harold is active in giving lectures, retreats, and seminars in parishes, workshops, and at numerous conferences across the nation and around the world. He has appeared in The Catholic World Report and The National Catholic Register, and on many national and international radio programs, and has been featured on the Eternal Word Television Network's Life on the Rock, EWTN Live, EWTN Bookmark, and hosts the EWTN series, "Behold the Man: Spirituality for Men", "Made in His Image: Family Life Today" and "Christ the Servant: The Vocation of Deacons."
Deacon Burke-Sivers holds a Bachelor's degree in Economics and Business Administration from the University of Notre Dame, and a Master's degree in Theological Studies from the University of
Dallas. Deacon Harold is a Benedictine Oblate of Mt. Angel Abbey.
Most importantly, Deacon Harold is married to his wife
Colleen and they have four beautiful children.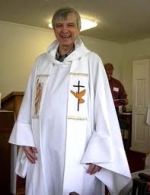 Rev. Larry Hess is the pastor of St. Anthony of Padua Parish in Reading. He was born in Reading and graduated from Central Catholic High School and Allentown College. Father Hess's
journey into the priesthood began in the late 1960s, when he was a self-confessed hippie who had turned his back on his Catholic
upbringing. Father Hess and a friend attended a weekend
retreat. They saw the retreat as an emotional experience and as a chance to meet some pretty girls. One day, alone in the chapel, Father Hess felt the presence of Jesus, and his life made a sharp
U-turn. Upon his return home from the retreat, Father Hess
journeyed to a nearby rectory, confessed his sins to the pastor, and was welcomed back into the Church.
Father Hess has been involved in the Catholic Charismatic
Renewal in Pennsylvania since 1970. He attended Mount Saint Mary's Seminary where he earned a Masters degree in Theology and a Masters in Divinity. He was ordained a priest for the Diocese of Allentown in 1979. While in hospital ministry, newly ordained
Father Hess prayed with the sick using words that spontaneously came to mind. When he transferred into a high school, he had the prayer recorded and printed so he wouldn't forget it. Today over 10,000 Heavenly Father Holy Cards are requested each month from all 50 states in the U.S., and from Canada, Nigeria, Japan, and worldwide locations. Requests from Puerto Rico and Bolivia necessitated translation to Spanish (blue card). The many
testimonies and healings confirm God's blessing to those who pray it. "I only printed it so I wouldn't forget it." God had other plans.
Father has been in the speaking and healing ministries for twenty years. He has served as a pastor, college campus minister, and theology professor.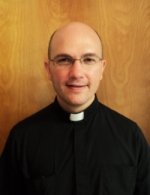 Rev. Andrew Gehringer is the youngest of ten children and was raised on a dairy and grain farm in Barto, PA. He attended Most Blessed Sacrament Elementary School and graduated from
Boyertown Public High School. While attending Lincoln Technical School, he discerned a call to the priesthood. He entered the
seminary at St. Pius X Seminary, and graduated with a degree in Philosophy and Theology from University of Scranton and then earned a Masters degree in Theology from St. Charles Borromeo Seminary, Philadelphia. He was ordained a priest of the Diocese of Allentown on June 3, 2000. His priestly assignments were at Sacred Heart Parish, Allentown 2000-2006, Holy Infancy Parish, Bethlehem 2006-2009, Vocation Director 2009 – 2011, and administrator and then Pastor of St. Paul Parish Allentown where he currently serves. In addition to his duties as pastor, Father Gehringer also serves as Director of the Office of Hispanic Affairs.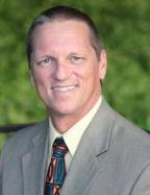 Gus and Michelle Lloyd have been married for over 30 years. They are the proud parents of four children, ranging in age from 15 to 28. He speaks at conferences and parishes around the country on topics ranging from spirituality to apologetics to being a Catholic in today's world.
Gus grew up in the Catholic faith in Fairborn, OH. He went to Catholic school, but as a teen, Gus fell away from his faith
Gus got his first radio gig in 1979 at a small country AM in Flori-da. Shortly after that, he moved back to Ohio to wed Michelle in 1980. From there he did the radio gypsy thing…moving from market to market to get better gigs and more money. It was also at this time he started his own business.
When their oldest daughter went through a near-drowning inci-dent, life began to change. Michelle gave her life to Christ, and Gus did the same some months later. After worshipping at a non-denominational church, Gus and Michelle decided to check out the Catholic Church again. When they did, they saw the Bible come to life! After much prayer and study, Gus felt the calling to become a Catholic evangelist and attended the Catholic School of Lay Evangelization in Pensacola, FL.
After the death of his youngest brother, Gus was called back into radio at Catholic stations and became a popular morning show host at Spirit FM. In the summer of 2006, the Archdiocese of New York invited Gus to hosting the morning show on the new Catholic Channel on Sirius Satellite Radio. On Seize the Day Gus chats with newsmakers, personalities and callers to discuss what's on their minds and in their hearts.