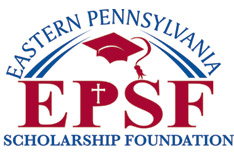 Students in Diocesan schools will benefit from nearly $1 million in additional scholarships thanks to the first year of an innovative program that gives donors a 90 percent state tax credit for the money they invest in Catholic education.
The Diocese is seeking to dramatically expand the program this year, creating additional opportunities for donors to redirect money they would otherwise have paid in state taxes to help children achieve academic success and learn Catholic values.
"It's not often that you get to choose how your tax dollars are spent," said John Bakey, chancellor for Catholic education.
"This is an excellent value for a donor who wants to make a real difference in Catholic schools. And because the State of Pennsylvania recently increased its scholarship budget, we have a tremendous opportunity for many more students in need of tuition assistance to obtain the gift of a Catholic school education."
Under the program, financially qualified donors are asked to make a scholarship contribution for two consecutive years. In return, the donor receives a 90 percent state tax credit in each of those two years.
The program is administered through the Eastern Pennsylvania Scholarship Foundation (EPSF). Donors become members of "Special Purpose Entities," created under a recent change in tax law.
These entities fund the scholarships, receive tax credits from the state for 90 percent of the contributions, and then pass those credits back to the individual members (donors) in time to file their state personal income tax returns.
EPSF received state approval over the past year for $975,000 in tax credits through three separate applications from newly created Special Purpose Entities. The first two are sold out, and the third is expected to sell out soon.
"We are so grateful for our 60 initial supporters who participated this year," said Stephanie Schweder-Kratzer, director of school development.
"We can't thank these donors enough. Schools throughout the Diocese are thrilled to get a boost in scholarship funds, helping them improve their enrollment."
In the second year of the program, which has just begun, EPSF has applied for additional tax credits through new Special Purpose Entities. If approved by the state, another $1 million or more in scholarship money could be made available for students who meet family household income requirements set by the state.
"I think this program is poised to take off and deliver great benefits to our school communities," said Bakey. "With our initial success, I have confidence that there are many others who love our schools and want to help students afford a Catholic education.
"I don't know of any other program where a net investment of $1,000 is multiplied by 10 to create $10,000 in scholarships. The faith-centered, academically excellent education we offer should be available to all who desire it."
For details on how to take advantage of this program, call the Diocesan Office of Education at 610-866-0581, ext. 2328.
Who is Eligible to Participate?
People who have an annual Pennsylvania tax liability of $5,000 or more and meet the following criteria: individual income of $200,000 or joint income of $300,000 in each of the two most recent years, or a net worth of $1 million excluding their primary residence.
If you do not meet these requirements, the Diocese of Allentown has other scholarships and endowment funds that do not have limitations.
For questions, call the Diocesan Office of Education at 610-866-0581, ext. 2328.