The Bishop's Annual Appeal kicked off April 9 in Lehigh County at St. Joseph the Worker, Orefield.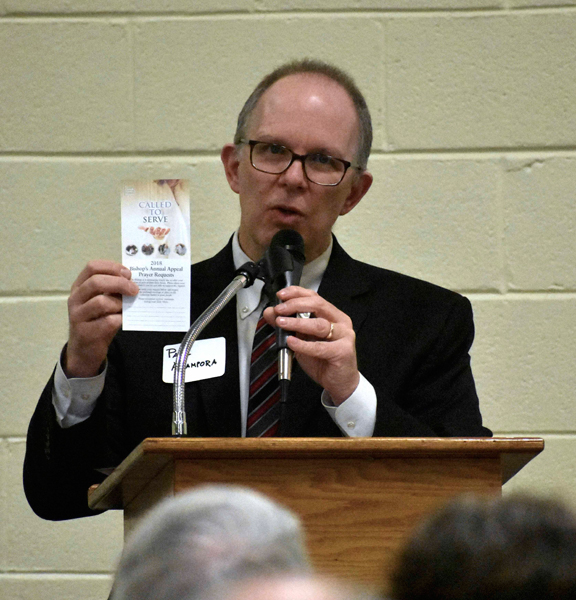 Paul Acampora, secretary of the Diocesan Secretariat for Stewardship and Development, displays a prayer request card April 9 that donors can fill out for Bishop of Allentown Alfred Schlert to remember in his prayers. "In the Diocese of Allentown we really want to make and keep a promise that your gifts are used specifically in service to children, families, and adults through Catholic Charities, Catholic schools, Catholic Senior Housing, as well as vocations efforts, and Catholic Life and Evangelization ministries," said Acampora to supporters. (Photos by John Simitz)
To learn more about BAA or to make a gift, visit www.faithhopecharitygives.org.
Click on any one of the smaller pictures to browse all of them.