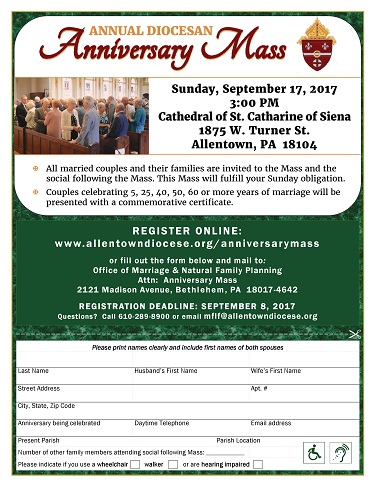 If you are celebrating 5, 25, 40, 50, or more than 50 years of marriage, you are cordially invited to join in this annual diocesan celebration.
A social will follow immediately after the Mass.
Location: Cathedral of St. Catharine of Siena
1875 W. Turner St.
Allentown, PA 18104

Bishop Alfred A. Schlert, Presider
The Anniversary Mass booklet has gone to press. 
Please click here if you are still interested in attending.