We all have a longing deep in our hearts that isn't satisfied by the things of this world. Many people search for fulfilment in a variety of ways, but are left with a sense of emptiness. National presenter Bill Donaghy will explore what and who we are made for so that we can finally attain our desire and fulfil our deepest longing.
Cost:
$10 per person (includes wine and cheese)
Date & Time:
Saturday, September 30, 2017
Presentation begins at 7:00 PM
Doors open with wine and cheese available at 6:30 PM
Location:
St. Thomas More Family Center
1040 Flexer Ave.
Allentown, PA 18103

Presenter: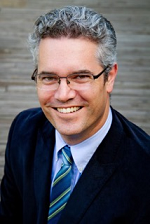 Bill completed the Theology of the Body Institute Speakers Training program in 2005 and Head & Heart Immersion Course in January 2006. He became an instructor for the Theology of the Body Institute Certification Program, an international speaker, and curriculum specialist in 2013. He is also a Certified Speaker and National Trainer for Ascension Press. Bill's presentation of Introduction to Theology of the Body has been described as "riveting" and "life –changing." He has given talks and retreats to laity and clergy throughout the United States, as well as Canada, Mexico, Chile, Australia and Papua New Guinea.
Prior to his work at Theology of the Body Institute, Bill served in the fields of mission and evangelization for the Archdiocese of Philadelphia since 1999. Through his work with the Pontifical Mission Societies, Bill gave hundreds of talks on the spirituality of mission to young people throughout Philadelphia and beyond. He witnessed and experienced the love of Christ in the missions of Haiti, Mexico, El Salvador, and the Dominican Republic as well as within the realms of young adult and parish ministry in Philadelphia.
In October of 2000, Bill was chosen to represent his country in a special tribute for the Jubilee of Missionaries in Rome. With 11 other missionaries from around the world, he was given a simple cross by St. John Paul II and called by the Holy Father to "bring Jesus back to your country."
Bill holds an Associate's degree in Visual Arts, a Bachelor's in Philosophy and a Master's in Systematic Theology. He taught Theology at Malvern Preparatory High School in Malvern, PA, and teaches at Immaculata University. Bill and his wife, Rebecca, live just outside of Philadelphia, PA with their four children.
This event is being offered by the Office of Adult Formation.
Questions:
Please email adultformation@allentowndiocese.org or call 610-289-8900 ext. 2021
Click here to register!