Sunday, March 31 - 6:30 PM
Holy Guardian Angels Parish
3125 Kutztown Road, Reading, PA 19605
Young Adults ages 18-35 are invited to a Solemn Vespers with the Most Reverend Alfred A. Schlert. A social will follow in the parish hall. Musician Alanna Boudreau will perform at social. Refreshments included. This event is free of charge. Registration is appreciated for catering purposes, but walk-ins are welcome.
Click on the flyer below to RSVP for this event.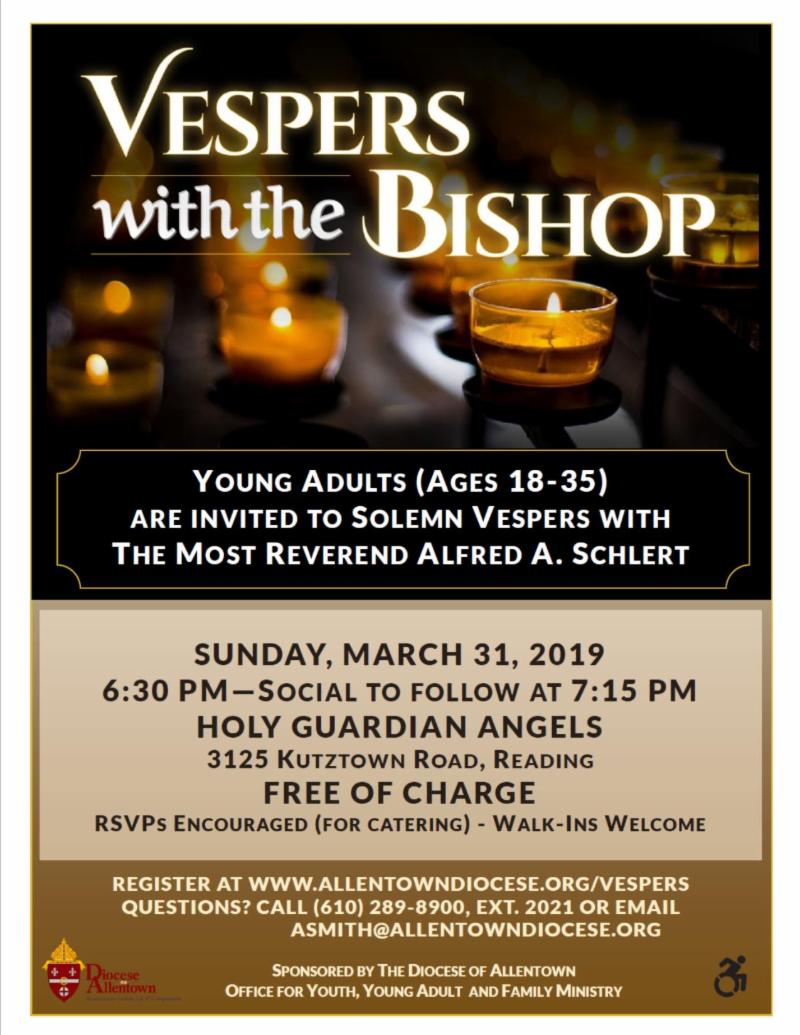 Click HERE to view coverage from Young Adult Vespers with the Bishop at Holy Ghost Parish, Bethlehem.