Woman: God's Masterpiece
Speakers: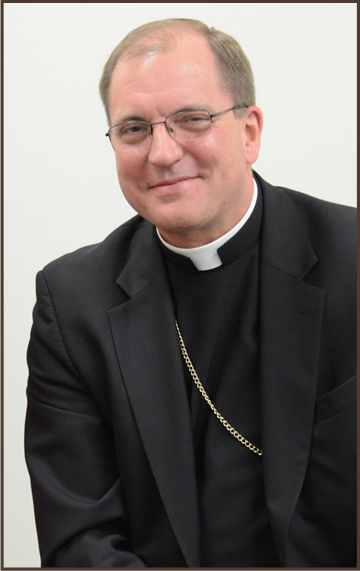 Bishop Barres was born on September 20, 1960, and is a native of Larchmont, New York. His parents, Oliver (a native of Bethlehem, PA) and Marjorie (Catchpole) Barres, were Protestant ministers who met each other at the Yale Divinity School, and subsequently converted to Catholicism, entering the Catholic Church in 1955. The story of their conversion is told in Oliver Barres' book, One Shepherd, One Flock, published by Sheed and Ward in 1955 and again in 2000 by Catholic Answers (with forewords by Avery Cardinal Dulles and Fr. Benedict Groeschel). Bishop Barres is the fifth of six children and has seven nephews and four nieces.
Bishop Barres is a graduate of Princeton University (BA in English Literature), where he played three years of junior varsity basketball during the Coach Peter Carril era, and the New York University Graduate School of Business Administration (MBA in Management). His theological education includes an STB and an STL in Systematic Theology from the Catholic University of America (where he received seminary formation at Theological College), and a JCL in Canon Law and an STD in Spiritual theology from the Pontifical University of the Holy Cross in Rome.
Bishop Barres was baptized by Bishop Fulton Sheen in 1960 while his father was working for the Bishop at the Propagation of the Faith in New York City. He was ordained a priest of the Diocese of Wilmington on October 21, 1989, by Bishop Robert Mulvee. He began his priesthood as an associate pastor at churches in Newark and Wilmington. After further study in Rome he served as Vice-Chancellor and then Chancellor of the Wilmington Diocese.
Pope John Paul II named him a "Chaplain to His Holiness" in July 2000 with the title of "Monsignor." Pope Benedict XVI named him a "Prelate of Honor" in November 2005.
Bishop Barres was ordained a Bishop and installed as the fourth Bishop of Allentown by His Eminence, Justin Cardinal Rigali, Archbishop of Philadelphia at the Cathedral of Saint Catharine of Siena in Allentown on July 30, 2009.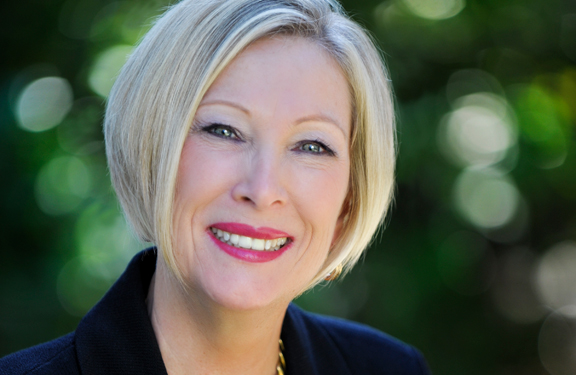 Johnnette S. Benkovic is Founder and President of Living His Life Abundantly® International, Inc., a Catholic evangelization apostolate with outreaches in television, radio, print, and internet communications. She is also Founder of Women of Grace®, a Catholic apostolate for Christian women that features a number of outreaches including conferences, curricula, study groups and more.
After years of being a non-practicing Catholic, Johnnette experienced a deep conversion back to her Catholic faith in 1981 and discerned a call to share the Gospel message through the media. She has been a consistent presence in Catholic radio since 1987 and in Catholic television since 1988.
Johnnette is Executive Producer of the Women of Grace television program, which is aired on EWTN internationally, Monday through Friday. The program discusses contemporary issues from a Catholic perspective. Johnnette is also host of Women of Grace Live, a one hour call-in radio talk show that airs five times a week. She is heard nationally on AM/FM stations and internationally via short wave, and satellite radio.
In addition, Johnnette is a popular conference speaker, retreat conductor, and seminar presenter, and has been published in major Catholic magazines. She is the author of several books including Full of Grace: Women and the Abundant Life (St. Anthony Messenger Press), Grace-Filled Moments (Our Sunday Visitor), Living Life Abundantly: Stories of People Who Have Encountered God (St. Anthony Messenger Press), Experience Grace in Abundance: Strategies for Your Spiritual Life (Simon Peter Press) and The New Age Counterfeit (Queenship).
Johnnette was married to her husband, Anthony, for nearly 34 years and became widowed in 2007. She is the mother of three adult children, two living.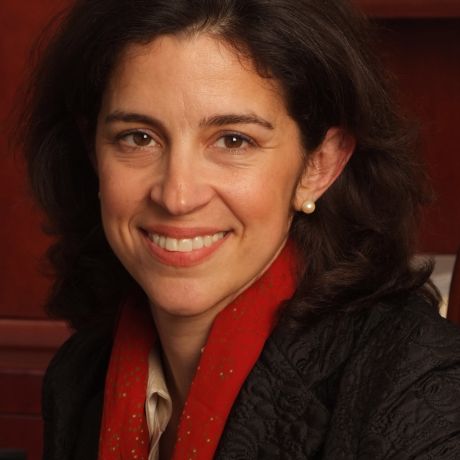 Helen Alvaré is a Professor of Law at George Mason University School of Law, where she teaches Family Law, Law and Religion, and Property Law. She publishes on matters concerning marriage, parenting, non-marital households, and the First Amendment religion clauses. She is faculty advisor to the law school's Civil Rights Law Journal, and the Latino/a Law Student Association, a consultor for the Pontifical Council of the Laity (Vatican City), an advisor to the U.S. Conference of Catholic Bishops (Washington, D.C.), founder of WomenSpeakforThemselves.com, and an ABC news consultant. She cooperates with the Permanent Observer Mission of the Holy See to the United Nations as a speaker and a delegate to various United Nations conferences concerning women and the family.
In addition to her books, and her publications in law reviews and other academic journals, Professor Alvaré publishes regularly in news outlets including the New York Times, the Washington Post, the Huffington Post, and USA Today. She also speaks at academic and professional conferences in the United States, Europe, Latin America and Australia.
Prior to joining the faculty of George Mason, Professor Alvaré taught at the Columbus School of Law at the Catholic University of America; represented the U.S. Conference of Catholic Bishops before legislative bodies, academic audiences and the media; and was a litigation attorney for the Philadelphia law firm of Stradley, Ronon, Stevens & Young.
Professor Alvaré received her law degree from Cornell University School of Law and her master's degree in Systematic Theology from the Catholic University of America.