Thursday, Aug. 11 - Saturday, Aug. 13
Parish Festival, St. Rocco's Church, Martins Creek
Food, Games, Bands, and Fun from 6-10 p.m. each night. 

Sunday, Aug. 14 – Italian Picnic Buffet, Holy Rosary, Reading
Victor Emmanuel Grove, noon-4 p.m. 
Buffet wrist band adults and children over 12 $20, fun and games for adults and children, admission by wrist band only, purchase during office hours at Holy Rosary or Sacred Heart, or some weekends after Masses.
Friday, Aug. 19-Saturday, Aug. 20 (changed from June 24-25)
First Parish Festival, St. Thomas More, Allentown
Friday 5-9:30 p.m., Saturday noon-9:30 p.m.; festival proceeds support St. Thomas More School; sponsor, donate and volunteer, www.stmchurchallentownfest.org.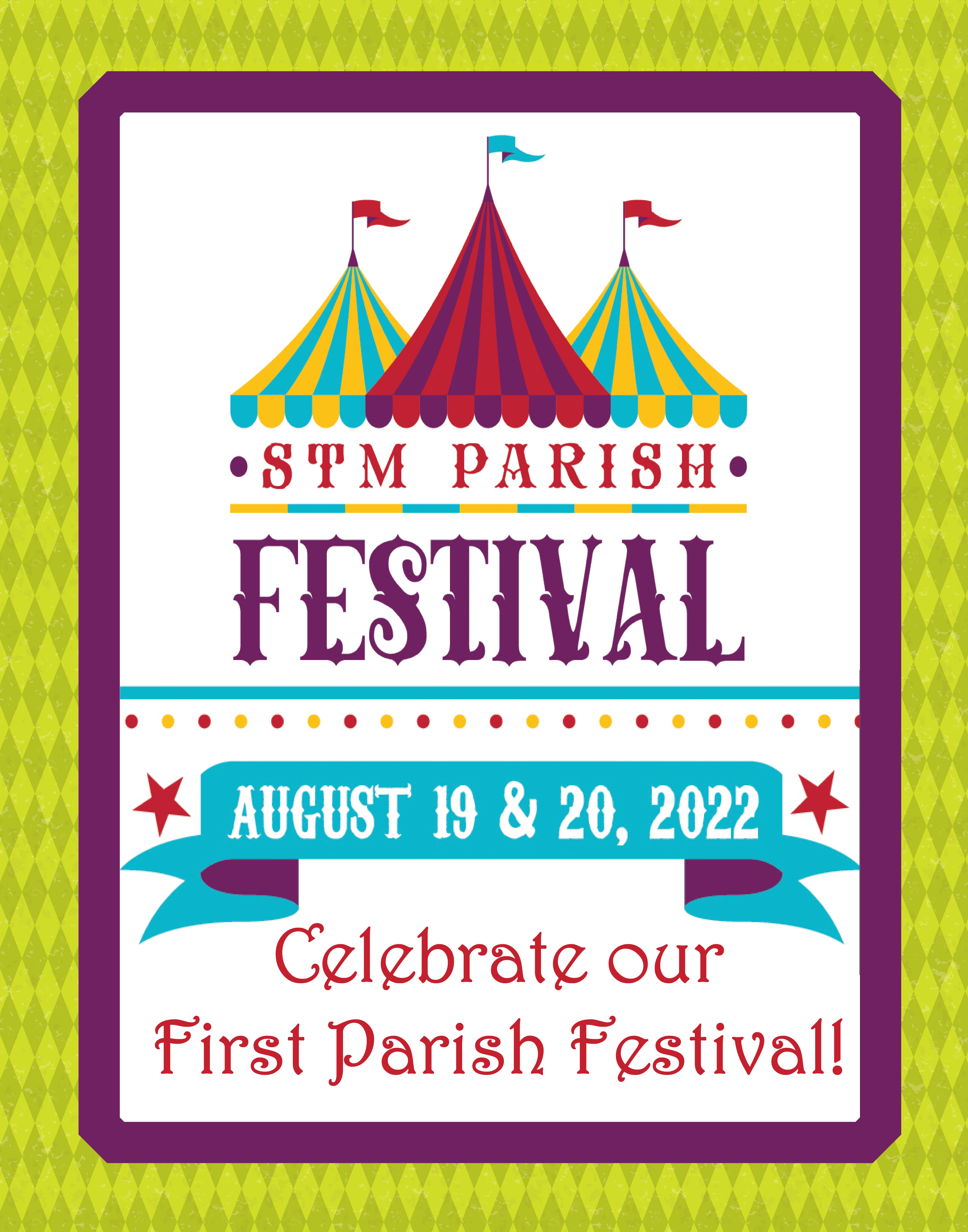 September 8, 9, and 10, 2022
2022 Fall Fest, St. Ann Church
415 South 6th Street, Emmaus, PA
5:00 PM - 11:00 PM
Festival food, live bands, beer tent, bingo, kids' activities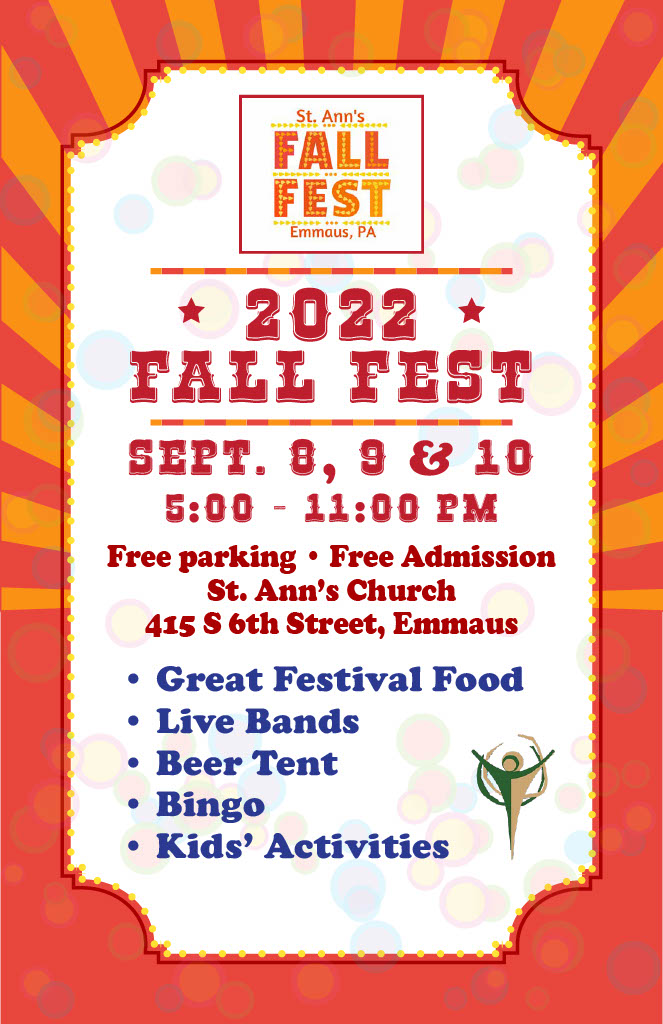 Saturday, Sept. 24 – Oktoberfest, Most Blessed Sacrament, Bally
Food 4-10 p.m., dancing 5-9 p.m., www.mbsbally.org.