Pornography is a pervasive problem today for people of all ages, especially teens. However, many parents aren't sure how to protect their families. Matt Fradd will offer parents a detailed look at the way pornography harms us and offer practical strategies that parents need to implement if they are to protect their children.

7:00 - 8:30 PM
DeSales University - University Center
2755 Station Ave
Center Valley, PA 18034
For more information and to register, click HERE.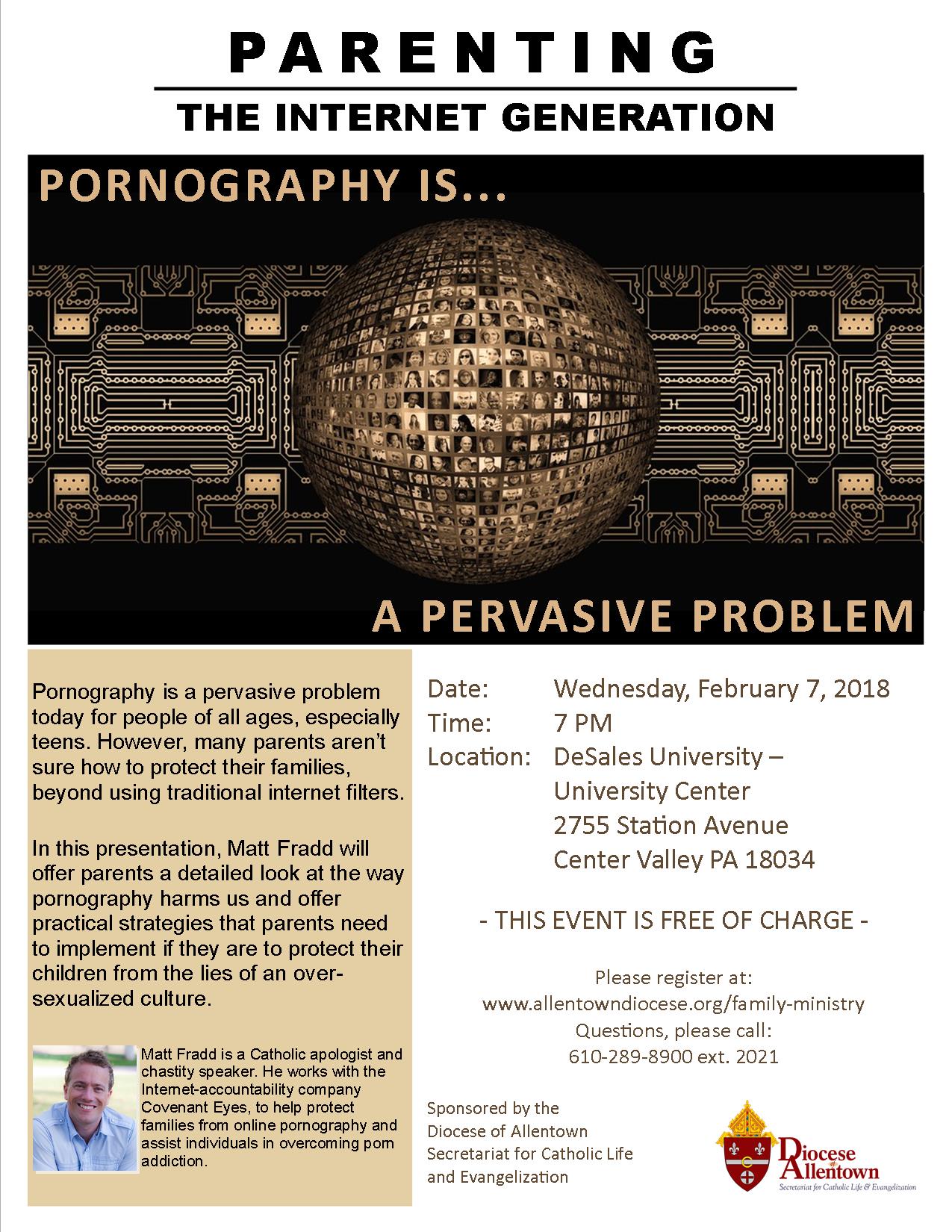 Event Time
7:00 - 8:30 PM