Join Catholic young adults from around the Diocese of Allentown for an opportunity to step away and connect with God and others. The day will include talks by spiritual director Fr. Stephan Isaac, Mass, Eucharistic Adoration, opportunities for the Sacrament of Reconciliation, time for personal prayer and reflection, and a chance to engage with the other young adults present. 

Click HERE to register

Saturday, March 24, 2018
10:00 A.M. to 4:00 P.M.

Mariawald Renewal Center
1094 Welsh Rd.
Reading, PA 19607

For questions, email Alexa at adoncsecz@allentowndiocese.org or call our office at (610) 289-8900 ext. 2021.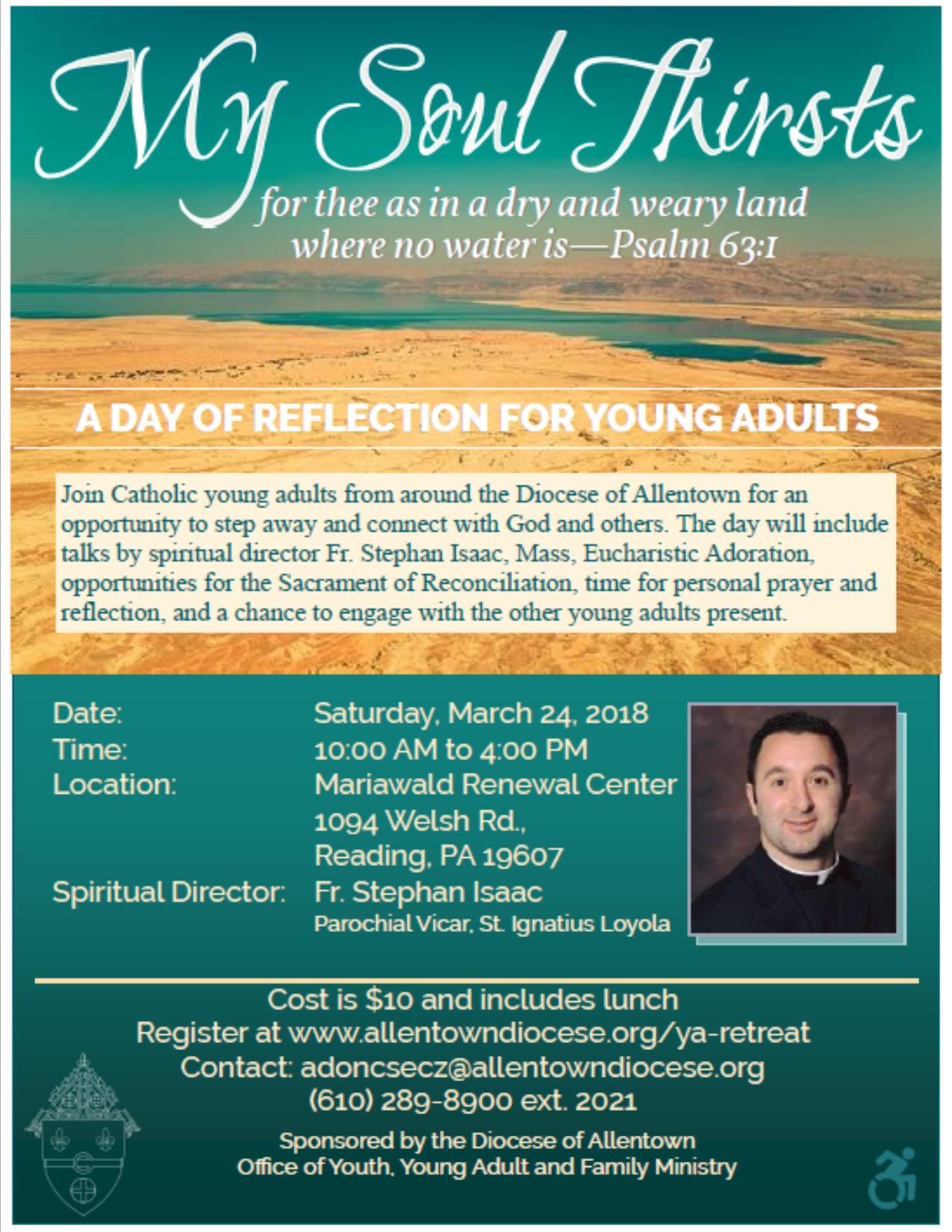 Event Time
10:00 AM to 4:00 PM