Mothers of daughters from 9 to 13 years of age! Join us for a special afternoon exploring God's precious gift of human fertility in a respectful, loving atmosphere, establishing a foundation for dialogue between mothers and daughters within the family.

Mary Nordahl, an energetic young speaker from Generation Life, will offer practical and empowering tips on modesty, virtues and responsibility.

Elisabeth Laskowski, CFCP, a health care professional trained in the Creighton Model FertilityCare System will discuss physical and emotional changes that occur as well as a discussion on the sacredness of life.
Both presentations emphasize respect, understanding and appreciation for God's gift of fertility.

Games, door prizes and a Q&A session. There will be light refreshments and take home resources for mothers to share with their daughters when they believe they are ready.
Click HERE to Register
Registration is $30 for each mother and up to 3 daughters (ages 9-13 only please).
Payment may be made by credit card or check.
Pre-registration is required by March 12th.
Questions, please call: 610-289-8900 ext. 2021
Co-sponsored by Fertility Care of Berks,
Diocese of Allentown Office of Youth, Young Adult, and Family Ministry,
and Office for Marriage and Natural Family Planning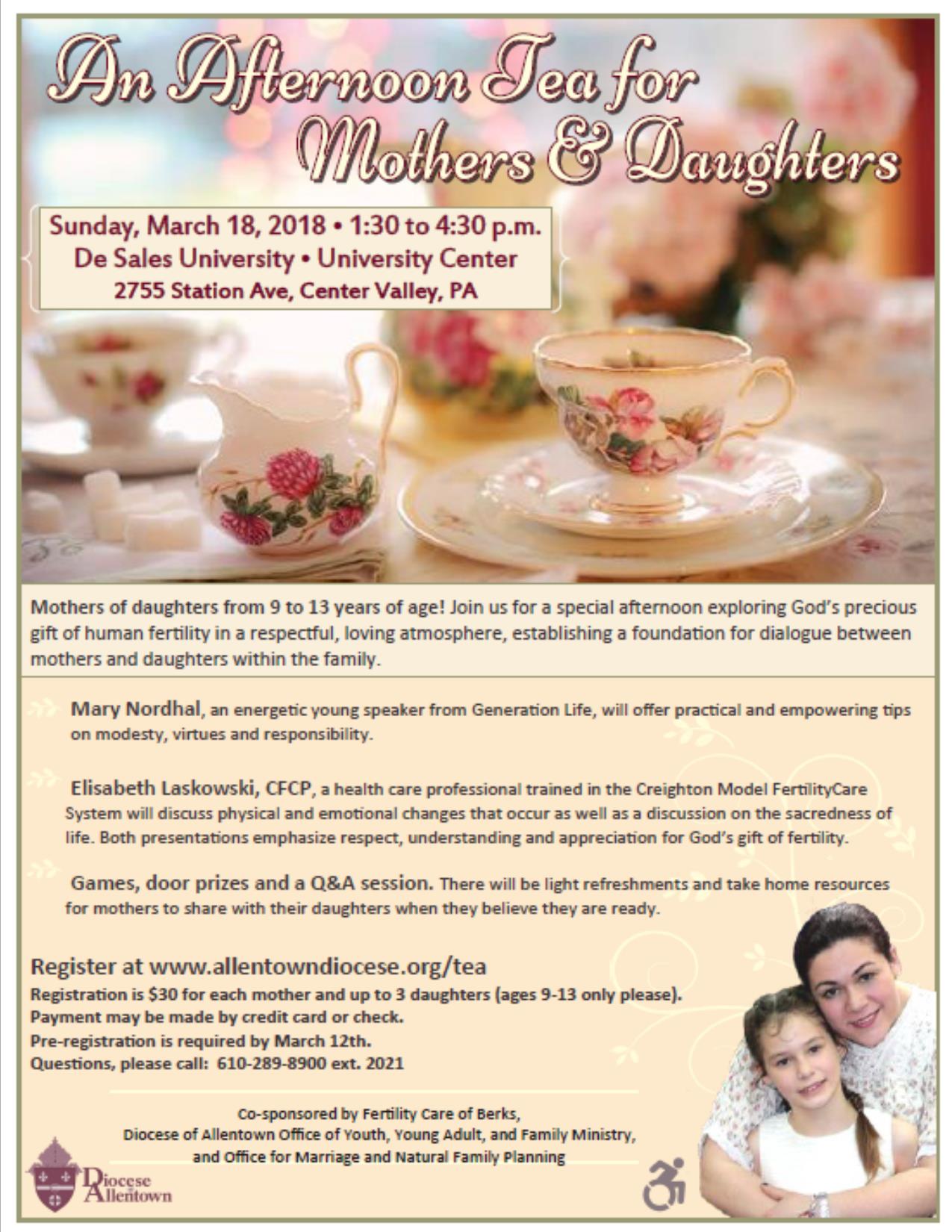 Event Time
1:30 to 4:30 PM