In this talk, Matt Fradd Iays out a vision for authentic Catholic masculinity and a plan for how to achieve it.
Following the example of some of history's greatest and wisest Christian men, he shows you how to build the strengths and practice the habits that will make you a true man of God: a man of courage and strength who lives for others, a man who is fully alive.
All men are invited to this powerful talk. Fathers are encouraged to bring their high school age sons.
Free of Charge!
Date & Time:
Tuesday, February 6, 2018
7:00 PM
Location:
DeSales University
(McShea Building)
2755 Station Ave.
Center Valley, PA 18034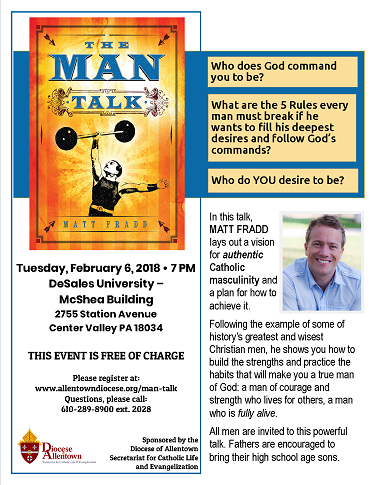 Click HERE to register!